« America, world markets, and presidential politics. | Main | FDIC seizes, and starts selling, Washington Mutual. »
September 26, 2008
Simple Justice for Clients and Customers?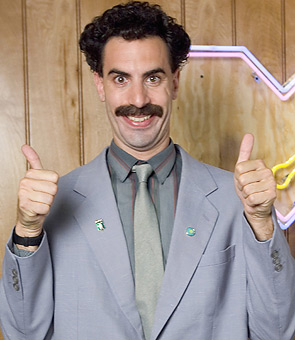 Simple Justice"
The Value Movement gets a boost? Hopefully, there's this silver lining in the Down Economy: a renewal of the notion that workplaces exist to serve and give value to Customers and Clients, and the companies organized to help them. Not to serve and cater to Employees. As we see it--and most states have traditionally seen it--it's a privilege to work. Not a right. And it's a special honor to learn and practice the law.
1. Another radical idea: Employees--no, not just associate lawyers, but all employees--should treat Employers themselves as valued customers and clients. How an Employee treats you--the Employer--gives you a preview of how he/she will treat your best client.
2. If they can't or won't, those employees should just leave. They are of course free to start their own "businesses" which cater to the needs and desires of their employees, and make a go of it. We suggest relocation to Europe, Mexico or maybe the former Soviet bloc nation Borat came from.
3. Is it okay now to start talking about how Employees should conform to Employer requirements--and not the reverse? Too soon?
4. Are you, the Employer, hiring and retaining Looters and Watchers--or Producers and Doers?
5. Are you off your knees yet, Employer?
6. By the way, what has your Employee done for you, the Employer, lately?
Posted by Holden Oliver (Kitzbühel Desk) at September 26, 2008 07:49 PM
Comments
Post a comment
Thanks for signing in, . Now you can comment. (sign out)
(If you haven't left a comment here before, you may need to be approved by the site owner before your comment will appear. Until then, it won't appear on the entry. Thanks for waiting.)