« Larry Bodine: He has news can you use. | Main | Update: Special Report from The Desert. »
October 29, 2008
Blawg Review #183: California gets serious.
If you work back Back East, some partners actually want you to shy away from Ninth Circuit or California cases in your research. California, America's chief social and cultural laboratory, often gets dissed for being cutting edge about, well, everything--and in the law, "good" change is supposed to come slowly. A "hard law" blog called The UCL Practitioner hosts this week's Blawg Review. No. 183 does an exemplary, serious, studious and way-Back East job of covering last week's best law posts, with a special and sensitive spotlight on California bloggers.
However, one Kevin Underhill post featured reports that a Scranton, Pennsylvania woman who swore in her own bathroom (at a fixture there) using the "F-word" last year was cleared by the City of Scranton, with some help from the ACLU. WAC?'s warning: Pennsylvania men and women swear wonderfully, and it's a birthright. Californians cannot, and never could, swear worth a good golly darn--and certainly shouldn't try the "F-word" anywhere, at any time, under any circumstances, including at home, without expecting to pull a hamstring, or at least harshing their mellows.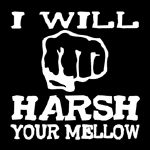 Posted by Holden Oliver (Kitzbühel Desk) at October 29, 2008 10:19 PM
Comments
Post a comment
Thanks for signing in, . Now you can comment. (sign out)
(If you haven't left a comment here before, you may need to be approved by the site owner before your comment will appear. Until then, it won't appear on the entry. Thanks for waiting.)