« How to "give face" in Hong Kong. | Main | Once again, GCs weigh in on law firms. »
October 22, 2008
The Bush Years: Never too early for revisionist history.
"It is often said that journalists take the first cut at history." See "W. as History" by USC's Mary D. Dudziak at the always-excellent Legal History Blog. If you're in a very good mood today, you might also read Dan Hull's February 3 op-ed piece, "One of us", in the Pittsburgh Tribune-Review about the meaning of George W. Bush. Dan argues that W. is, after all, simply the "American" president the world's been expecting for the last 200 years.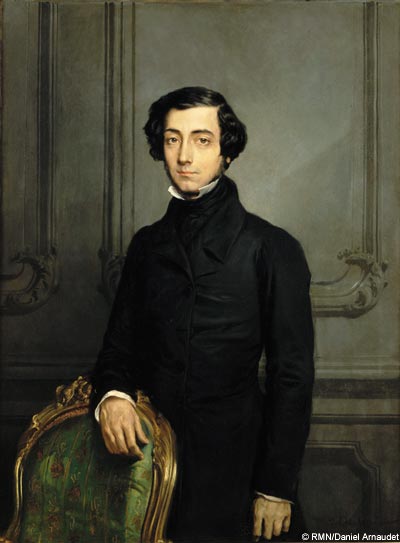 A.C.H.C. de Tocqueville, who may have predicted W.
Posted by Holden Oliver (Kitzbühel Desk) at October 22, 2008 11:59 PM
Comments
Post a comment
Thanks for signing in, . Now you can comment. (sign out)
(If you haven't left a comment here before, you may need to be approved by the site owner before your comment will appear. Until then, it won't appear on the entry. Thanks for waiting.)