« Keeping Clients and Customers: Why not compete on "Ease-of-Use"? | Main | Circuit City: Down, and not likely to get up. »
November 07, 2008
America to Germany: "We'll show you something green".
Hermann the German reports that Germans are mad at the U.S. again. After Germany's brief honeymoon with the two-day old Obama-Biden new America, foreign minister Frank-Walter Steinmeier expressed serious misgivings about President-elect Obama's sincerity on environmental issues, "thus gently ushering in the next era of Germany's unfortunate but necessary disillusionment with America."
According to Hermann, the Obama camp's response was very Yank-like:
An unofficial spokesman for the President-elect said the new administration will most certainly examine Herr Steinmeier's suggestion very thoroughly and quite intensely but for the moment "We got your new green deal for you right here, pal."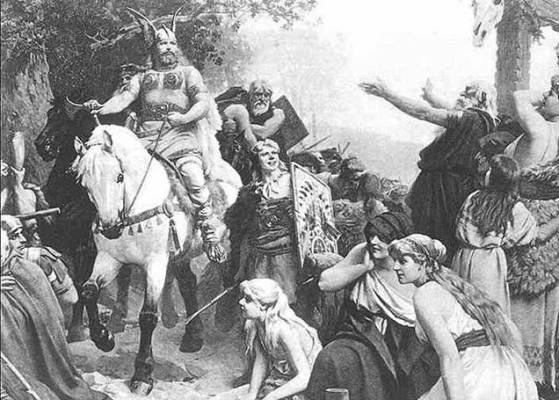 Germans, tree-loving pagans and wariors of the woods, have a thing about "green". Armnius, hero of Germany, led a coalition of Germanic tribes to victory in 9 AD over a Roman army of Augustus in the Battle of the Teutoburg Forest. Centuries later, Martin Luther, legend has it, got tipsy and nicknamed Armnius "Hermann the German".

Posted by Holden Oliver (Kitzbühel Desk) at November 7, 2008 11:59 PM
Comments
Post a comment
Thanks for signing in, . Now you can comment. (sign out)
(If you haven't left a comment here before, you may need to be approved by the site owner before your comment will appear. Until then, it won't appear on the entry. Thanks for waiting.)