« The French to corner nuclear? | Main | The Tree of Good Writing »
December 09, 2008
Russia, the Caucasus, and language.
See "Georgian on their Mind" by Richard D. Lewis at Cross-Culture. Ten years ago, Lewis wrote, and keeps writing, the book on cross-cultural "collisions" that business people can use in practical and immediate ways. We only wish he'd write more at Cross-Culture when he is between larger projects. The above piece begins:
US, French and other western political leaders who have expressed sympathy or support for Georgia in its recent conflict with Russia may not be aware of certain linguistic factors which complicate the dispute. Language is often a root of strife in the Caucasus – an area home to 40-50 indigenous tongues.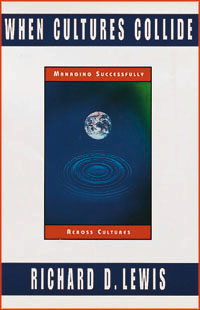 Posted by JD Hull at December 9, 2008 10:24 PM
Comments
Post a comment
Thanks for signing in, . Now you can comment. (sign out)
(If you haven't left a comment here before, you may need to be approved by the site owner before your comment will appear. Until then, it won't appear on the entry. Thanks for waiting.)