« American Signage: Bed-Stuy, Seattle and Johnstown PA | Main | It may be one for the ages: the inauguration address. »
January 20, 2009
Discovery: A deposition should get the "badness" out there.
There is a reason why it is called discovery.

This is the time to invite the other side's witnesses to tell you everything they possibly can about why your side should lose. Revel in these "bad" answers - don't cringe. Draw them out and blossom them as fully as the witness is willing to go. Make sure that you carefully dissect every part or premise of a "bad" answer...
From a Stewart Weltman gem: "The Two Most Important Questions to Ask During A Discovery Deposition-Part I".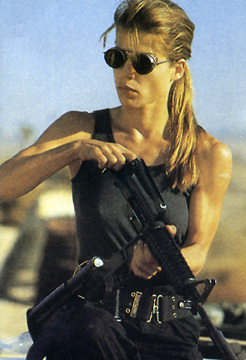 Drawing a bead: Badness needs to get out in the open.
(Photo TriStar Pictures)
Posted by JD Hull at January 20, 2009 08:59 PM
Comments
Post a comment