« Update: Sweet Caroline | Main | Writing Well: The Editor »
January 07, 2009
Fresh eyeglasses
WAC? is interested in serious overachievers, past and present: identifying them, learning from them, having them as friends, hiring them and, above all, never holding them back. Few of us can have Albert Einstein's talent for Western logic, or IQ. But Einstein's advantage over other physicists may have been that he was a "new soul"; he looked at everything as if he were seeing it for the first time.
Work. He approached it from a wellspring of joy. There are others like him in that respect. Those are the kind of people I want as friends to inspire me, and as co-workers to solve clients' problems. I'll take an IQ a lot lower than Einstein's (for associates, though, Coif or Law Review would be nice). Reverence and a child's awe. That's the outlook I prize. Energy, intensity and creativity always seem to come with it.
Anyway, in 2007, we first saw the book Einstein: His Life and Universe, by the Aspen Institute's Walter Isaacson, a former Time managing editor. From Isaacson's final chapter:
He was a loner with an intimate bond to humanity, a rebel who was suffused with reverence. And thus it was that an imaginative, impertinent patent clerk became the mind reader of the creator of the universe, the locksmith of mysteries of the atom and the universe.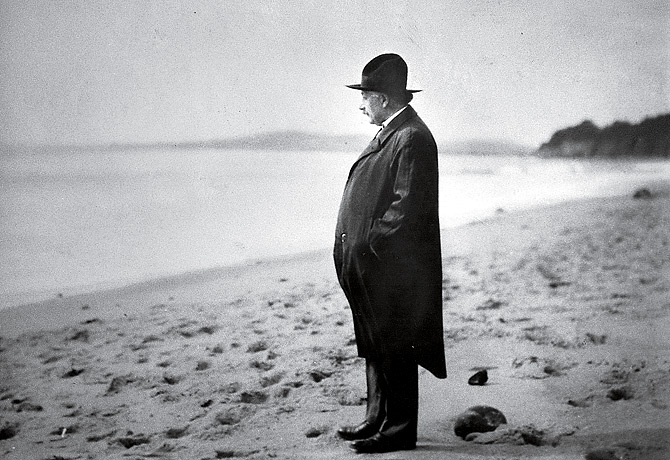 Posted by JD Hull at January 7, 2009 11:29 PM
Comments
Thanks for reminding me what made Albert Einstein so special. Lately, I keep humming and singing Warren Zevon's lyric about him in the song "Genius":

Albert Einstein was a ladies' man
While he was working on his universal plan
He was making out like Charlie Sheen
He was a genius
see all the lyrics here:
http://www.lyricsmode.com/lyrics/w/warren_zevon/genius.htmlHi,
Posted by: david giacalone at January 17, 2009 03:56 PM
Post a comment