« Beavis, can you spare a dime? | Main | Andrew Newell Wyeth (1917–2009) »
January 17, 2009
Last to rave and to be re-born.
The Phoenix represents to many the life cycle: birth, growth, death and re-birth because from the ashes life arises anew often strengthened through reinvention. But this happens not just from reinvention of oneself but through innovation. And innovation helps to propel us forward.

--SCL
We got a Phoenix for you right here. This past week, billing hours, and defending the insensitive, the unreconstructed and the un-defendable, WAC? nearly missed telling you about Blawg Review #194. The host this week: she always makes too much sense. So we do not always agree with Susan Cartier Liebel--is that a great multicultural handle or what?--but we always read her anyway at her Build A Solo Practice, LLC. Reason: we check in with her just in case we are wrong-headed, backward or archaic about life and the law generally, which is likely. If we ever decide to evolve, and become sensitive new age gentlemen, which is not likely, we'd hire her in in a heartbeat. Currently, we do not need a "coach"--but we do need sensibly-priced Jameson Irish hooch. Directions?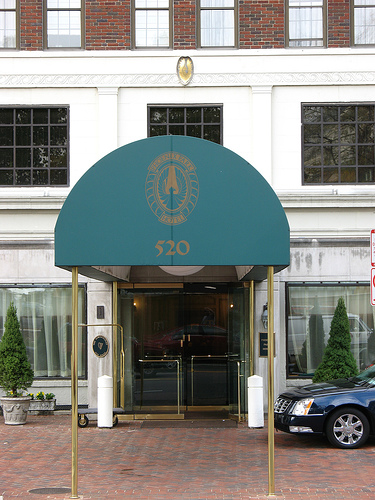 Phoenix Park Hotel, 520 North Capitol Street, N.W. Washington, D.C, within lunging distance of Kelly's Irish Times, in case you get un-evolved and can't walk home, or wish to meet Róisín, Tara or Brigit.
Posted by Holden Oliver (Kitzbühel Desk) at January 17, 2009 02:36 PM
Comments
ROFLMAO! That was funny :-)
Posted by: Susan Cartier Liebel at January 17, 2009 03:47 PM
Posted by: Holden Oliver at January 17, 2009 04:37 PM
Roll On Floor Laugh My Ass Off!
Posted by: Susan Cartier Liebel at January 21, 2009 12:20 PM
Post a comment
Thanks for signing in, . Now you can comment. (sign out)
(If you haven't left a comment here before, you may need to be approved by the site owner before your comment will appear. Until then, it won't appear on the entry. Thanks for waiting.)