« Andrew Newell Wyeth (1917–2009) | Main | American Signage: Bed-Stuy, Seattle and Johnstown PA »
January 19, 2009
Popular election of state judges in America: are we done yet?
For watchers of American state judiciary systems, on Tuesday, March 3, the U.S. Supreme Court will hear arguments in Caperton v. A.T. Massey Coal Co. (No. 08-22). See summary and list of amicus briefs in West Virginia Business Litigation.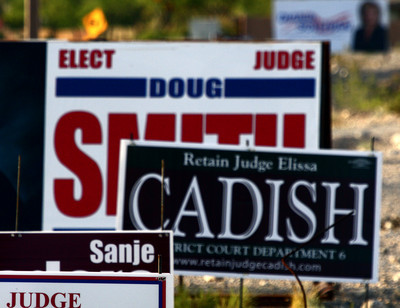 Posted by Holden Oliver (Kitzbühel Desk) at January 19, 2009 12:07 AM
Comments
You pretend that you know what you are talking about. I have serious doubts that you have ever actually even tried a case. Total fraud.
Posted by: Eddie at January 18, 2009 09:07 PM
"Eddie": How's that Pittsburgh job search going?
Posted by: Holden Oliver at January 18, 2009 11:24 PM
Post a comment
Thanks for signing in, . Now you can comment. (sign out)
(If you haven't left a comment here before, you may need to be approved by the site owner before your comment will appear. Until then, it won't appear on the entry. Thanks for waiting.)