« Nino Does Duke. | Main | Staffs that work. »
January 30, 2009
The Midwest: Toughen up, bundle up, tap your brakes.
Is that Exit 44A, or a new footpath to Springfield? You live too long in Southern California, you get too soft; too much time in New York City, you get too tough. A famous Indianapolis-born writer--the brand of eccentric you get only from America's Heartland--once said that.
This week: Detroit, and then Columbus and Dayton for driving. The weather gets worse at every venue. On an IP mission here, and can't figure out the heating system in the rental car. You get annoyed that the car's heat is not working, then you realize that's all the heat there is. Been a long time since you worried about your windshield wiper fluid cache. Speaking of icy southern Ohio, IP missions and frozen markets, Cincinnati's always-excellent Patent Baristas has this one from earlier in the week: "Patent Law: Global Economic Slowdown Edition".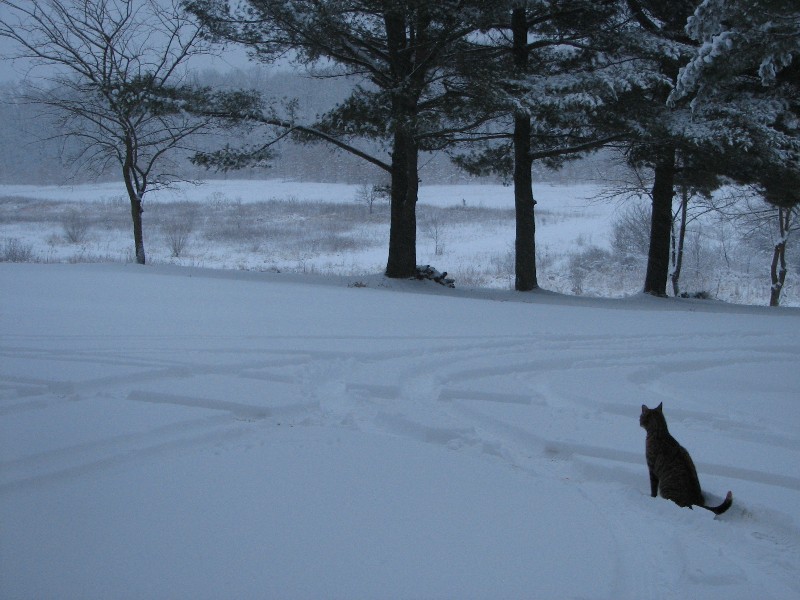 Hull McGuire's recent cut-back on travel expenses was offset by significant upgrades in its Pittsburgh staff. At a rest stop, a new hire surveys a snowy Ohio field. (Photo: Chicago Tribune)
Posted by JD Hull at January 30, 2009 11:59 PM
Comments
Post a comment
Thanks for signing in, . Now you can comment. (sign out)
(If you haven't left a comment here before, you may need to be approved by the site owner before your comment will appear. Until then, it won't appear on the entry. Thanks for waiting.)