« Congress passes the "just-might-work" $787 billion stimulus bill. | Main | Several EU nations compete for worst recession. »
February 16, 2009
Jim Hassett: More on alternative fees.
Got some best practices for you right here. We still like the billable hour due to its flexibility in the hands of honest and client-centric American and European law firms--all eight or nine of them--but we listen to other ideas and regimes. See Alternative Fees (Part 5): Discounting at Jim Hassett's consistently thoughtful and insightful Legal Business Development. "Best practices" updated every Wednesday.
Life's short. WAC? likes to take stands and just tell you what to do. Here is our advice. If you are struggling with how to position your firm with clients in the "new" era of uncertainty that leers at each of us every morning--especially with corporate clients--hire Jim. You can read his blog and his books. You can listen to his arresting no-b.s. tapes. But skip all that--and just hire him.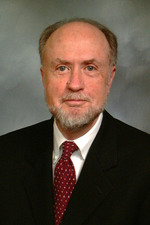 Posted by JD Hull at February 16, 2009 12:22 AM
Comments
Post a comment
Thanks for signing in, . Now you can comment. (sign out)
(If you haven't left a comment here before, you may need to be approved by the site owner before your comment will appear. Until then, it won't appear on the entry. Thanks for waiting.)