« Marketing and Client Service: Your staff must "buy into" them. | Main | A Cambridge degree. An Oxford education. »
March 20, 2009
Ambiguity: There are several quality answers and solutions.
There are no right answers, proven-out formulas, connect-the-dots kits. The current winners--think Jobs, Murdoch, Eastwood, Drudge--are those who are custom-making solutions and brilliantly implementing them.
But do you hire people who can think like that? Here's a true gem we missed--written in late December 2008--by Jane Genova at Law and More (subtitled "Deconstructing What Happens in Law"): "Managing Partners: Are Your Millennial Gen Associates Not Dealing With Ambiguity".
The issue for WAC? is not just one about the care-and-feeding of often delicate, helpless Gen-Y. How do your lawyers, other professionals and staff of any generation with undergraduate degrees in, say, engineering (no Aggie jokes, please) and accounting deal with the wonderful chaos of hard, complex, messy, unruly and--"worst" of all--novel problems?
To me, those are the fun ones--and often the only issues I want. But novelty makes lots of us fold.
For many projects, for a great client or for your firm, Western logic and/or "the usual procedures" cannot provide all the answers. You either have that awareness--or you don't. Most lawyers just don't. And it's the reason even good clients perceive us as "half-there" technicians and mechanics who, somehow years ago, lost their common sense and any degree of creativity we once might have had. Read Genova's valuable, perceptive thoughts.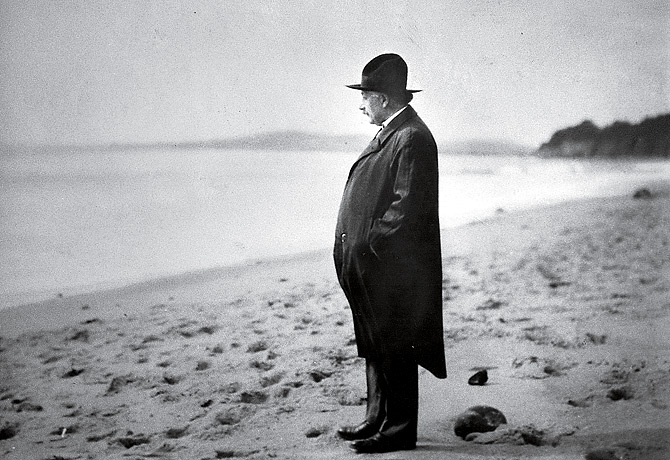 "E" at the Beach: Grateful to be a guy who could think on his own.
Posted by JD Hull at March 20, 2009 04:10 PM
Comments
Post a comment