« Clients and Customers: After they've seen Paris. | Main | RESPA: "It's my closing--and I'll close how I want to." »
March 09, 2009
Blog post title of the month--so far.
And legislation of the year--hands down. It's "Drop the Barbie and Step Away" at Scott Greenfield's Simple Justice. It concerns:
A BILL to amend the Code of West Virginia, 1931, as amended, by adding thereto a new article, designated §47-25-1, relating to banning the sale of "Barbie" dolls and other dolls that influence girls to be beautiful.
WAC? has taken a stand against the pain inflicted by Barbie dolls in America, too--especially in several Midwestern towns we frequent, where men and women alike are getting big enough to have their own zip codes. There's no point in rubbing it in.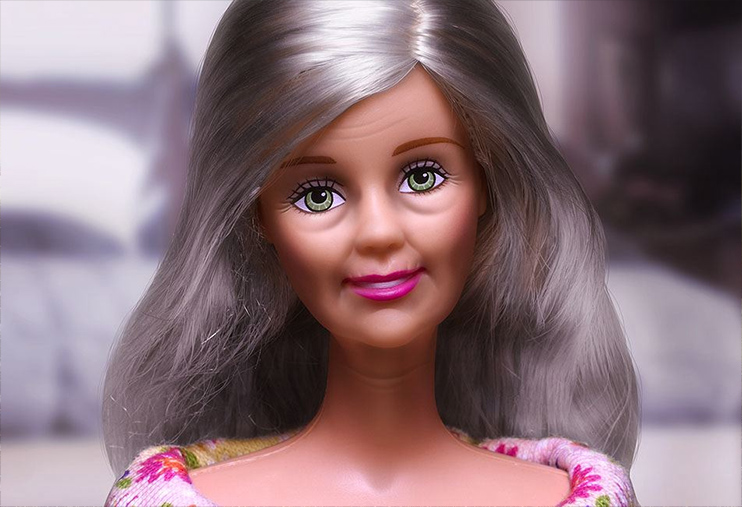 We suggest "old" Barbie: a lot more PC. And what about an "ample" Barbie? Hey, it could happen.
Posted by Holden Oliver (Kitzbühel Desk) at March 9, 2009 05:40 AM
Comments
I found the choice of language fascinating: "...that influence girls to be beautiful."
It seems to posit a strange relationship of cause and effect. If only there were more Barbies, under their influence, girls would be more beautiful. And this must be stopped.
Posted by: Shaula at March 9, 2009 06:08 PM
Post a comment
Thanks for signing in, . Now you can comment. (sign out)
(If you haven't left a comment here before, you may need to be approved by the site owner before your comment will appear. Until then, it won't appear on the entry. Thanks for waiting.)