« Talk about an employer's market. | Main | Writing Well: So what is it? »
March 16, 2009
Distinguish yourself. Surprise clients.
It's not about the lawyers anymore. No one cares you're a lawyer. Not impressive. A big so-what. In America, they made it easy to become a lawyer. Some day, everyone, including your waitress in Richmond, Kentucky, will be a lawyer. So get a head start on those you can. Distinguish yourself by serving clients. And get higher standards.
Rule 4: Deliver Legal Work That Change the Way Clients Think About Lawyers. From our annoying-but-true 12 Rules. Our waitress, Blaise, attended Oberlin, was Coif in law school, made Law Review, and has a Marshall Scholarship. And a kid. She's a CPA, too. She knows the difference between Whitman, Wordsworth and Whittier. She never feels sorry for herself. She thinks it's a privilege to just work. What about your waitress? When Blaise finds a job at a great firm--and she will--she's going to surprise clients with her work, her energy, her judgment and her Moxie.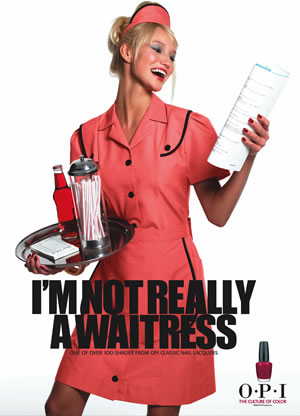 Posted by JD Hull at March 16, 2009 11:59 PM
Comments
Post a comment