« The IMF and World Bank were super-noisy this week. | Main | You think? »
April 25, 2009
The real Earth Day guys--plus big green IP Blawg Review.
They were U.S. Senator Gaylord Nelson and Denis Hayes--not Bob Redford, Leonardo DiCaprio, Laurie David or Al Gore, as each would be the first to admit. Nelson was a country lawyer, true Wisconsin character, and well-liked national politician. Hayes was, and is, a visionary academic and organizer. See this remembrance, "The Earth Day Senator", appearing in Water & Wastewater News in late 2005.

But don't coke ovens need love, too? Do see this past week's novel and worthwhile Blawg Review, which observes Earth Week. BR #208 is hosted by Green Patent Blog. GPB is a labor of skill and love by WAC?'s neighbor and new age IP lawyer Eric Lane, of Luce Forward's main office in San Diego. We would have noticed Eric's elegant #208 earlier--but we were busy wrangling with EPA's Region III in Philly over Benzene NESHAP and NPDES permits covering discharges from humongous still-operating 70-year-old coke oven batteries near Pittsburgh. You don't want the ground to catch on fire again, now do you?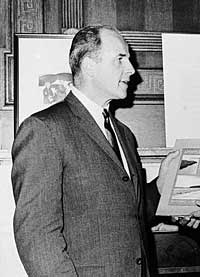 Nelson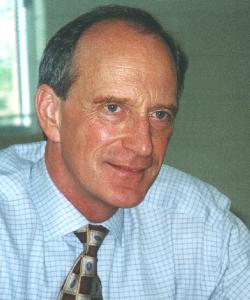 Hayes
Posted by JD Hull at April 25, 2009 12:36 AM
Comments
Post a comment