« Brains on purpose. Change on purpose. | Main | Speeding the progress to useful lawyer. »
June 30, 2009
Bosphorus Law
See this one by Phil Hodgen at Hodgen Law Group PC, an international tax boutique.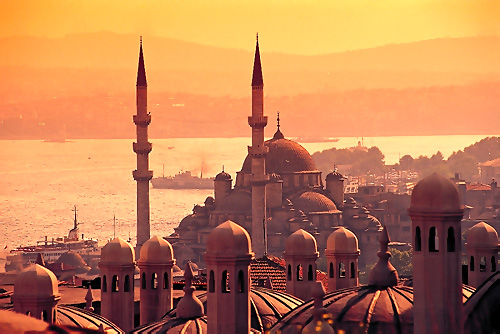 "New" by Ottoman Empire standards, the Sultan Ahmed Mosque in Istanbul was built in the early 1600s. It's one of several mosques in Europe and the Near East known as "Blue Mosque" due to the blue interior tiling.
Posted by JD Hull at June 30, 2009 11:59 PM
Comments
It is moments like these (rooftop, Bosphorous, etc.) that make an international practice all worthwhile. Well, that and the fact that I get to work with fabulous clients on really interesting things.
Did I say the operative word was "work"? :-)
Thanks for the link.
@philiphodgen
Posted by: Phil Hodgen at June 29, 2009 02:35 PM
Post a comment
Thanks for signing in, . Now you can comment. (sign out)
(If you haven't left a comment here before, you may need to be approved by the site owner before your comment will appear. Until then, it won't appear on the entry. Thanks for waiting.)