« Performance Reviews based on CS standards. | Main | The late-2008 Recession: A Crossroads for Corporate Law? »
July 02, 2009
Racehorse Haynes: Back to Basics--and the Fun.
Say you sue me because you say my dog bit you.

Well now this is my defense:

My dog doesn't bite.
And second, in the alternative, my dog was tied up that night.
And third, I don't believe you really got bit.
And fourth, I don't have a dog.

--Richard "Racehorse" Haynes, Houston, Texas (1927- ).
Trial Lawyer. Athlete. War Hero. Persuader. Actor. Planner. Tireless Worker. Lots of enemies, lots of friends. He turned 82 this year. Kinky Friedman called him "one of the most successful and most colorful silver-tongued devils to grace Texas since God made trial lawyers." He's still at it.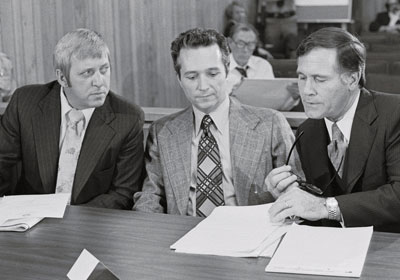 Posted by JD Hull at July 2, 2009 11:59 PM
Comments
Post a comment