« One American's Kashmir | Main | Redux: Martindale-Hubbell: Should we all just say no? »
September 15, 2009
The Economist: Is Atlanticism striking out in Eastern Europe?
For nearly twenty years, ex-communist regions of Europe were high on America. The U.S. had been viewed as an unfailing cheerleader, and consistent source of support, throughout the Cold War. These days, however, Eastern Europe is clearly not as hopeful or as enthusiastic about that political and emotional tie. To learn why, see a piece we almost missed in last week's The Economist, "The Atlantic Alliance is Waning in Europe's East". Excerpt:
The ascent of Barack Obama has boosted America's image in most countries, but only modestly in places like Poland and Romania. Among policymakers in the east, the dismay is tangible. In July, 22 senior figures from the region, including Vaclav Havel and Lech Walesa, wrote a public letter bemoaning the decline in transatlantic ties.

One reason is that the Obama administration is rethinking a planned missile-defence system, which would have placed ten interceptor rockets in Poland and a radar station in the Czech Republic, in order to guard against Iranian missile attacks on America and much of Europe. That infuriated Russia, which saw the bases as a blatant push into its front yard. Changing the scheme—probably using seaborne interceptors—risks looking like a climb-down to suit Russian interests.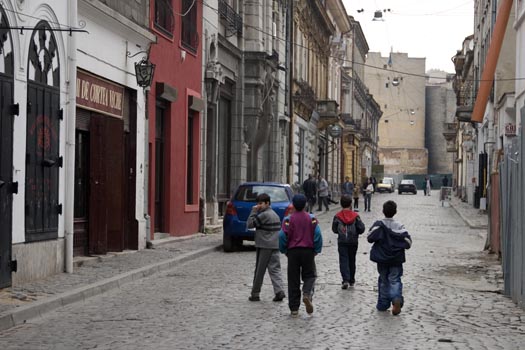 Bucharest, Romania
Posted by JD Hull at September 15, 2009 11:59 PM
Comments
Post a comment
Thanks for signing in, . Now you can comment. (sign out)
(If you haven't left a comment here before, you may need to be approved by the site owner before your comment will appear. Until then, it won't appear on the entry. Thanks for waiting.)