« Ile St. Louis | Main | Cultural Literacy: Get some. »
September 20, 2009
Weenie Patrol: Help us stamp out Net Anonymity.
You can do it! Step up. Man/Woman up. Be a person. Revisiting big mouths and no names. It's never too late for self-respect. Get some class, a life standard and a spine, y'all.
Unless you're a CIA stringer in black ops, an Iranian dissident, an abused housewife, a closet queen working for State, or a Club Ned member, please blog and comment using your real name.
WAC? is still a proud No-Wuss Zone. We want to hear what you have to say--but nobodies aren't worth our readers' time or respect.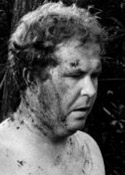 Club Ned: Ned Beatty's character Bobby in "Deliverance" may blog and comment anonymously about his ill-fated canoe trip.
Posted by Rob Bodine at September 20, 2009 12:06 AM
Comments
Post a comment