« What one admired Brit says about Yanks. | Main | Luxembourg »
October 20, 2009
What happens to your clients "after they've seen Paris"?
In the words of the old song, "How ya' gonna keep 'em down on the farm, after they've see Paree?" How do you satisfy them with Paris--once they've see Paris? How do you satisfy a client with "great", once you've already delivered it? You must get better to avoid falling behind.
--Harry Beckwith, The Invisible Touch (Warner Books 2000)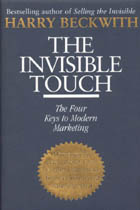 Posted by JD Hull at October 20, 2009 04:41 PM
Comments
I love Paris, I live in Paris, and I can tell : once you've been there, you dont wanna be anywhere else on Earth. True story!
Posted by: Miranda rencontre at October 20, 2009 10:19 AM
Post a comment
Thanks for signing in, . Now you can comment. (sign out)
(If you haven't left a comment here before, you may need to be approved by the site owner before your comment will appear. Until then, it won't appear on the entry. Thanks for waiting.)