« Twelfth Weenie Alert: Help stamp out Net Anonymity. | Main | Real heros: Chrissie Hynde »
October 12, 2009
Firm Logos: Goofy? Tacky? Or merely a waste of time and money?
(Note: from a January 8, 2006 post)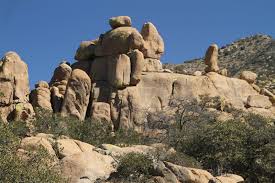 Above: The ubiquitous Bloor-Pennington chess piece warrior-knight logo for law firms implies that your shop is: intellectual, well-bred, polite, strategic, warlike, unoriginal, wasteful, tacky.

Take, for example, an abbreviated form of Hull McGuire PC, using initials. HMPC--with or without graphics--sounds more like a fuel additive you pick up at the Wal-Mart or the Git-'n-Go than it does a symbol of quality legal care. We're not doing that one.
At some point we'll reveal how we really feel about law firm logos.
For the time being, Tom Kane at The Legal Marketing Blog has some sound commentary about firm logos. We agree that quality service and not logos should be the main event, as Kane says. And we would add that:
(1) If you do have a logo, don't change it.
(2) But if you don't have one, don't get one. Don't bother to develop one. You do not need it.
Logos are really about your "look". Whether you know it or not, your firm already has this "look".
Your "look" is on your stationery, letterhead, envelopes, and your business cards. These all have your firm's name on it. Hopefully, these same patterns, lettering, and colors are reproduced on your marketing materials: website, brochure, blog. When people see Hull McGuire PC, usually underlined in burgundy with black Gothic lettering on pastel-colored stationery or business cards, that's us--our trade dress and our "look".
Who sees and "gets" it? Well, everyone. It has now sunk in. With clients, the would-be clients we target and court, courts, agencies, Congressional aides, our own friends, extended families, current or former spouses, girlfriends, mistresses and/or kept men, the media, trade groups, vendors, tech support, hotels, our contacts and networks, CPAs, consultants, other higher-end boutiques, large firms, and not-large firms in the Americas, Europe and Asia.
All of these people and entities have been seeing it for 15 years. The repetition does it--the graphics, font and color has not changed, and will not change--and it likely has some value. We wouldn't change that look even if we decided we didn't like it.*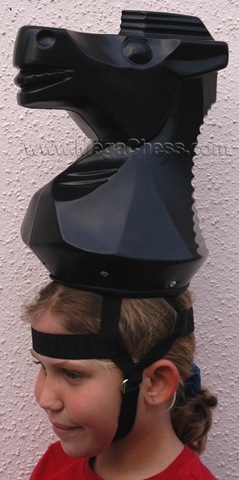 Above: One possible fun way to merchandise the standard Bloor-Pennington warrior-knight logo if your Marketing Committee already made mistake of developing it.
A great example of repetition yielding an instant moment of "aha!"--being recognized as old warm and fuzzy friend--and therefore value is the Yahoo! home page (we likely got this idea from Harry Beckwith's writing). Go to the Yahoo! website. Note that it's very basic--even boring--but Yahoo! has stuck with it from rags to riches because people recognize it. To WAC?, that consistency is bracing, reassuring. Value. Yes, originally intended or not, it has now value. Yahoo! knows the "look" of its home page is basic and boring, it can certainly afford to develop a new one, and it wouldn't change for the world.
* Besides, "HMPC" sounds more like a fuel additive than a symbol of quality legal care.
Posted by JD Hull at October 12, 2009 10:34 AM
Comments
I have a logo and I think it is all around helpful, but I do not disagree with your assumptions. What is interesting is that over the years I had started placing my logo on my pleadings where my address and other contact information is required. I never heard anything about it it. In fact, I had one judge tell me how much he liked it. But, I recently received an directive from a federal judge ordering me to remove it from not only the pleadings in his court, but all courts because he said it smacked of advertising.
I thought that was a bit exaggerated, after all it was just my name in a different font. But, then I thought is that not true. Do we all use logo's as a form of perceived marketing?
Maybe advertising is too direct and broad of term, but my point is that I decided it was not worth tangling with the judge. I removed it. Why? Because the purpose of a logo is not to tick off the court, and when it does so it is more detrimental than it is good.
Posted by: Chuck Newton at October 12, 2009 05:13 PM
Post a comment