« Sarah Silverman's 100% sane reaction to Pope's Malta promise. | Main | The Other Easters. »
April 19, 2010
Île Saint-Louis: Pay full price--but savor the rudeness.
Welcome back, Monsieur Hool. As before, three cats or two waitresses in room. Remember. You must choose. This is Hôtel du Jeu de Paume, the non-oath version. Erected in the 17th century, it once housed a tennis court built by Louis XIII, king from 1610 to 1643. Beams from the early 1600s cross the ceilings. An interior garden. The walls: old books, newer original art.
Neither Left or Right bank. Save for your 6th trip to Paris. The longstanding and competent staff takes a "working" dim view of both Americans and the English. They are wonderfully rude, Paris smart, and Yankee-style industrious. A haughty Labrador even lives here full-time. Be late to breakfast at your peril. Hull McGuire's hands-down favorite since 1996.
Brits never stay here twice. Too French. The staff does not just smile when it is says no; it laughs.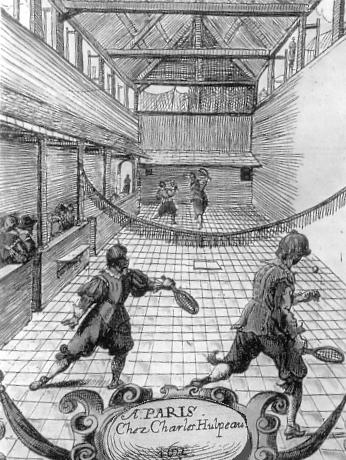 Posted by Rob Bodine at April 19, 2010 11:59 PM
Comments
Post a comment
Thanks for signing in, . Now you can comment. (sign out)
(If you haven't left a comment here before, you may need to be approved by the site owner before your comment will appear. Until then, it won't appear on the entry. Thanks for waiting.)