« Special Anglo-Nantucket-Bow Tie Alert. | Main | We're not there yet: Tuesday's DC Circuit ruling on FCC jurisdiction over ISPs. »
April 09, 2010
Keith Richards: It's only Yeats and Maugham but I like it.
We knew this all along, of course. Nonetheless, our thanks here in America to Ray Ward in New Orleans and five feral law librarians for letting the gas out of the whippet canister. Last Sunday, The Times (of London) noted that Keith Richards loves, voraciously reads, and collects books. Richards "has even considered 'professional training' to manage thousands of books" in his Sussex and Connecticut homes. At one point, he
started to arrange the volumes, including rare histories of early American rock music and the second world war, by the librarian's standard Dewey Decimal classification system but gave up on that as "too much hassle." He has opted instead for keeping favoured volumes close to hand and the rest languishing on dusty shelves.

Richards has also acted as a public library, lending out copies of the latest Bernard Cornwell or Len Deighton novels to friends without much hope of getting them back.

And, like the Queen at Balmoral, he leaves favoured books by the bedside for guests staying at Redlands, his moated Elizabethan farmhouse near West Wittering in West Sussex and in Weston, Connecticut.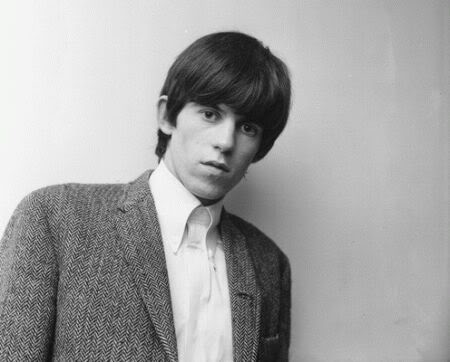 Keith on a health day.
Posted by JD Hull at April 9, 2010 12:59 AM
Comments
Post a comment
Thanks for signing in, . Now you can comment. (sign out)
(If you haven't left a comment here before, you may need to be approved by the site owner before your comment will appear. Until then, it won't appear on the entry. Thanks for waiting.)