« The Other Easters. | Main | What goes around: Greg Craig and President Obama »
April 21, 2010
Law libraries poised to make comeback.
No names. Meet me at the Federal Digest alcove around 6:30. Wear red pumps or I won't show. I'm watching you.
Books and nooks. The way we use them as a substitute for thinking, computers have made everyone dumber anyway. Real lawyers still take advantage of books. But do they really take liberties with library staff? We've been trying to research, as it were, the librarians themselves. See, via our friend Redford, the UPI piece Survey: Librarians Get Frisky In Stacks.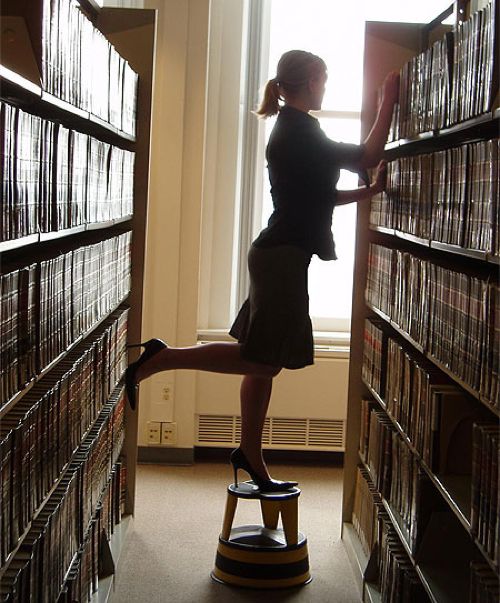 Posted by Holden Oliver (Kitzbühel Desk) at April 21, 2010 12:53 AM
Comments
Post a comment
Thanks for signing in, . Now you can comment. (sign out)
(If you haven't left a comment here before, you may need to be approved by the site owner before your comment will appear. Until then, it won't appear on the entry. Thanks for waiting.)