« Working Abroad: Expect Hiccups. | Main | Need To Get My Attention? Un-Spam Yourself. Call Me. »
December 12, 2010
Quick Reminder: What About Clients/Paris? is No-Wuss Zone.
Rise up. Be a person. If you are a professional who is active on the Internet, set an example. Start by using your real name.
No name no publish. Absent a Club Ned pass, this blog does not print comments from anonymous or pseudonym-carrying commenters. We require commenters who are not ashamed of who they are and are willing to be accountable for what they say and write here. Anonymity is for people who need it--not angry 28-year-old male lawyers who are upset that life is harder than they had thought and they must often toil more than 7 hours a day to get it right.
Use your real name if you comment to our blog.
Say what? You will remain anonymous, or use a pseudonym, when you comment on the Internet to protect your privacy and reputation until such time as you make partner? We've heard that one before. And we have some advice for you. Either (a) don't comment on any blogs and websites while you are trying to make partner (you clearly need to work a lot harder--and you have no business cruising the Internet if you are really that serious), or (b) quit your job and get one at a better shop not dominated by watchful senior ninnies and where you are not compelled to reprise a nameless cartoon character every time you wish to speak your mind.
This is America, Justin. You can vote with your feet if your workplace stunts your growth.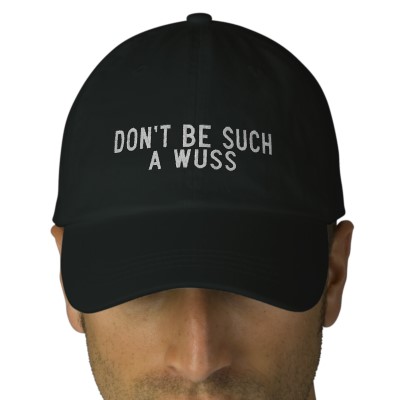 Posted by JD Hull at December 12, 2010 11:36 AM
Comments
Post a comment
Thanks for signing in, . Now you can comment. (sign out)
(If you haven't left a comment here before, you may need to be approved by the site owner before your comment will appear. Until then, it won't appear on the entry. Thanks for waiting.)