« Norman Cousins: But can you write? | Main | Cafe de la Mairie, Amour Propre--and Badaude. »
May 04, 2011
Beggar at the Door of Art: Ninah Cummer, Jacksonville.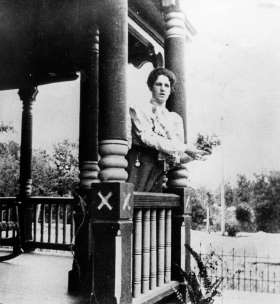 Ninah Holden Cummer (1875-1959). Circa 1900.
Posted by JD Hull at May 4, 2011 11:59 PM
Comments
Your nephew, James, reports Aunt Ninah actually looks like you.
Posted by: Rebecca Hull Gorman at February 22, 2011 07:33 PM
Thanks, Becky. She's comely. But I'd rather have her grace, her taste in art and her authentic ageless class.
Posted by: Hull at May 3, 2011 05:53 PM
Post a comment