« Those Geniuses You Hired? How's That Working Out For You? | Main | Doing Duke: John Chambers does Commencement. »
May 28, 2011
Bat Country: Travel, Work, Rum & Writing.
Booze and cigarettes are essential to good journalism. --Jack Shafer, Slate
During the last Pagan tradition-based Christian drinking season (i.e., Christmas), The Economist's Gulliver at the magazine's Business Travel desk asked: Time for a Tipple? Read it. But don't try some of this stuff at home. And unless you're a pro, don't do any of it alone. Note: In photos below, Messrs. Thompson, a writer, and Acosta, a lawyer, are seen traveling and working circa 1970.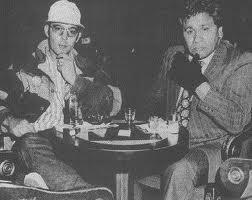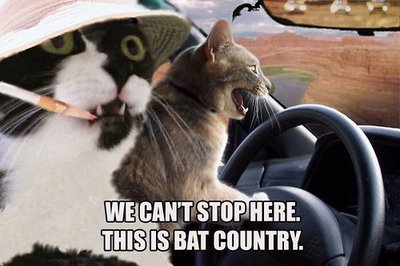 Posted by JD Hull at May 28, 2011 11:59 PM
Comments
Post a comment
Thanks for signing in, . Now you can comment. (sign out)
(If you haven't left a comment here before, you may need to be approved by the site owner before your comment will appear. Until then, it won't appear on the entry. Thanks for waiting.)