« Even at Christmas, Mother Russia Screams Like a Banshee. | Main | Is China and China business really all over Africa? If so, just how much? Discuss. »
December 25, 2011
Speakers' Corner: "Merry Christmas, You Bastards."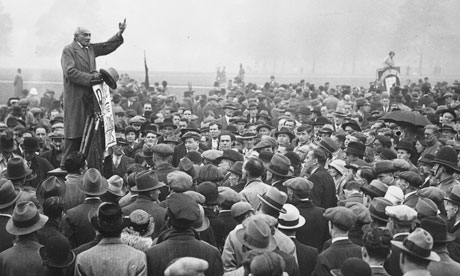 I did hear this from a guy in the Northeast corner of Hyde Park two Decembers ago on a Sunday when he felt his entreaties to about 20 people to help him start a new UK political party had fallen upon unsympathetic ears. No one bought his idea. But he was fair and honest--as was his audience--and of course hilarious. But West London's Speakers' Corner is lot more civilized, fair and regulated than Cyber Corner, a/k/a the Internet. One Holiday Wish we have for you on the Net in 2012:
(1) Don't let anyone tell you What Not to Say/Write.
(2) Don't let anyone tell you What to Say/Write.
(3) Think your own thoughts: Avoid Lemming-Think.
(4) Check your facts. Carefully.
(5) Don't purposely misrepresent the views, or speculate about the motives, of others.
(6) Be aggressive--but try to have some class.
Merry Christmas, Folks.

Posted by JD Hull at December 25, 2011 06:17 PM
Comments
All right, except (6) -- trying isn't doing.
Merry Christmas Dan Hull! Hope your days are bright!
Posted by: Kathleen Casey at December 26, 2011 07:32 PM
Post a comment