« Pantheon: Vanessa Anne Hudgens. Charisma, legs and talents beyond her years. | Main | South Africa's bid to control African Union goes to Plan B. »
January 30, 2012
Anyway, a Spanish CFO, a Finnish tax lawyer and a real moody Hungarian CEO walk into this Amsterdam coffee shop together at 7:30 AM.
Statutes, regs, courts, government agencies, languages, food and coffee shops do vary from nation to nation and jurisdiction to jurisdiction--and even just within staid Europe. But business people and their deeply-ingrained cultural and national folkways? They vary just as much. Even English-speaking lower England Brits are so different in so many important ways from their Yank, Canadian and Australian cousins that the UK might as well be an entirely different (1) caste system, (2) planet and (3) dimension. So, and first, when you work abroad, assume you are doing something Wrong. Because you are. Second, work hard at understanding different countries and national character. Learn their history; if you don't, you will fail--and you will be an ugly American to boot. Third, get some good help, Jack. Start with the right people, programs and books. Join your World.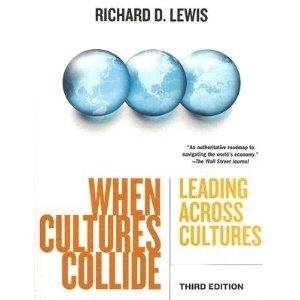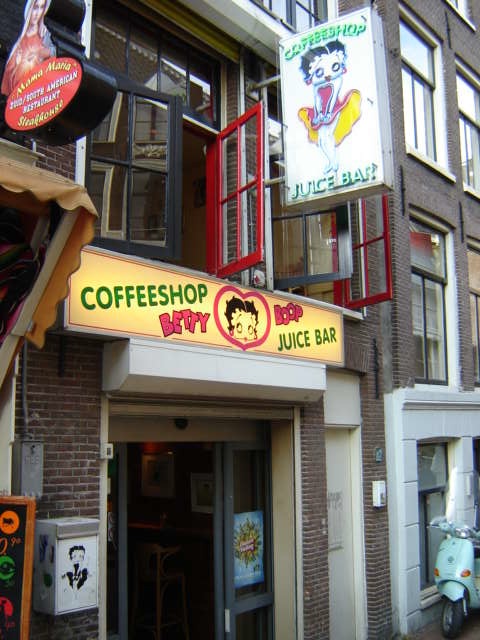 The Betty Boop, Niewezijds Kolk.
Posted by JD Hull at January 30, 2012 12:12 PM
Comments
They had just arrived in Holland, and were catching up on the past when the man behind the counter said something.
The Spanish CFO misheard and lisped, "How muchth for a bag?"
"None," replied the little Dutch man in the accent only found one place in the world. He was sick and tired of these other Europeans flying into Holland, leaving a mess while high, and was secretly happy with the Josemans v. Maastricht ruling, even though the other coffeshops were pissed at the lack of business that it foretold. Even though it was still technically legal in Amsterdam, he saw himself as part of the new wave of Dutch only. No more Polish stinking up his marijuana shop!
The Hungarian wanted to fight, but the Finn had heard of two things: this ruling, and the idea that you always want to start an essay with a story. He ushered his two friends out into the daylight, which they were counting on glaring much brighter when they emerged, and sought another refuge. On the way, they brushed past a squatter in dreads.
You don't find many squatters in Amsterdam. There are a few in Utrecht. The squatters are a funny breed of people, a result of the restrictive rules on renting and purchasing, which results in a several-year waiting list the standard type of housing, which sits empty while the owners wait for the backlog of renters to find their way to the right house. In the meantime, old laws that just changed allowed people to claim squatting rights and pay a low rent if they change the locks and have an officer check them out in a funny version of Adverse Possession. The poor guy lugging his laundry thought about how the laws had just been changed to make this even harder(though they were already being ignored) as he bumped into a Brit hurrying quickly across the street.
This Brit was an illegal immigrant. Sneaking into Holland to do work for cheaper than the Dutch, who have the worst tax rates in Western Europe, he will be caught when his car is pulled over by a cop. When he doesn't have the proper papers, he's going to be fined the exact amount he made for three months' work, hop on the ferry he had already purchased, and try and figure out another way to support himself and his mom.
Now, I don't know much about the culture of Europe, but what I wrote above was based on personal stories related to me in Europe. I wish you'd done something similar, because I'm sure you've got some great stories to relate.
Posted by: Law Student at January 30, 2012 11:23 PM
Thanks. Wish I had the time--but I'm a working stiff. There are a lot of things we'd like to do with WAC/P? But onward.
And if you use your real name next time you comment, we'll publish it. This is a free one. :)
Posted by: Dan Hull at January 31, 2012 12:41 PM
Post a comment