« 1916: Forógra na Poblachta | Main | Politico: Sen. Rob Portman as Mitt Romney's Number Two. »
April 24, 2012
The New Manufacturing: Surprise. It's Digital.
See by our Brit Watchers at The Economist "The Third Industrial Revolution", part of a special report on the ripple effects of new technologies. It begins:
The first industrial revolution began in Britain in the late 18th century, with the mechanisation of the textile industry. Tasks previously done laboriously by hand in hundreds of weavers' cottages were brought together in a single cotton mill, and the factory was born. The second industrial revolution came in the early 20th century, when Henry Ford mastered the moving assembly line and ushered in the age of mass production. The first two industrial revolutions made people richer and more urban. Now a third revolution is under way. Manufacturing is going digital.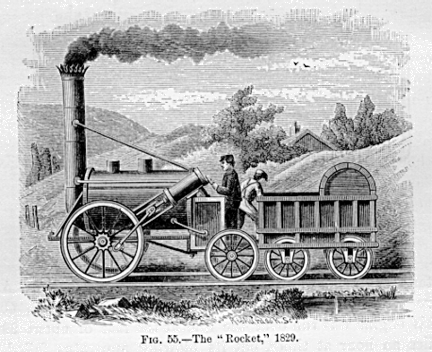 Posted by JD Hull at April 24, 2012 03:19 AM
Comments
I am interested to see how the 3D printer develops, it is becoming easier to see people downloading things like their trainers and various other goods rather than, essentially, ordering them from a factory in China and them turning up in a container on a giant ship.
Design, creativity and most importantly sensible and enforceable web property rights are likely to be big things in such a world... I reckon (check my fine native speak!)
And ouch for logistics, factory workers and marine insurers.
Posted by: Duncan King at May 1, 2012 11:11 AM
Insightful comment re: what will be left. But what's a "trainer" mean here? Couldn't find it in the Scots-Speak to Yank-Speak dictionary Dan wrote 3 years inasmuch as he can actually understand you guys when you talk and write (Celt bloodline, I reckon). Curious.
Posted by: Oliver at May 5, 2012 03:25 AM
Trainer, right, errm Sport shoe? sneaker? Reeboks?
You know, training shoes.

Posted by: Duncan King at May 9, 2012 01:11 PM
Post a comment