« Eastern Market: The Best 30 Minutes of My Day on Capitol Hill. | Main | Saturday Layover in Chicago: An honor. This is one mean, wonderful hardworking town. »
May 18, 2012
Greece's Syriza Leader to Europe: You Cut Off Additional Funds, We Stop Paying Our Debts.
"Gee, really glad we came up with all that emergency money." The man who will likely be Greek's next prime minister has told the Wall Street Journal that if Europe stops funding his recession-ridden country, Greece will simply stop paying its creditors. Greece's austerity program is widely thought to be failing. It is now year five of the country's financial crisis. The economy shrinks substantially each year (headed toward about 5% this year). Half of all young people are out of work. Funding from outside Greece is now paying for basic services, like schools and hospitals. See this story.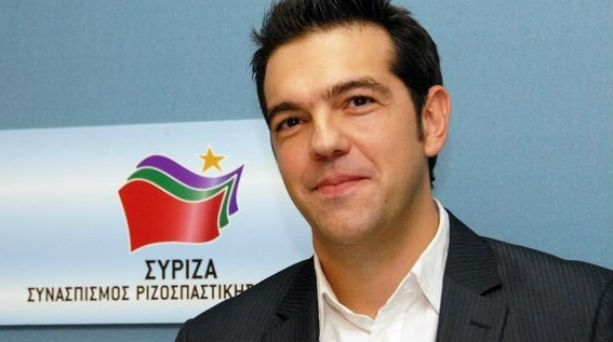 Alexis Tsipras, the 37-year-old head of the Coalition of the Radical Left, also known as Syriza.
Posted by JD Hull at May 18, 2012 07:23 AM
Comments
Post a comment
Thanks for signing in, . Now you can comment. (sign out)
(If you haven't left a comment here before, you may need to be approved by the site owner before your comment will appear. Until then, it won't appear on the entry. Thanks for waiting.)