« It's Thursday. Play Loud, Campers. | Main | France's Tweetgate: New French President Hollande, man of the people, stud, does his first Bastille Day. »
July 13, 2012
At Shaun Belding's Blog: "Lose the Rules."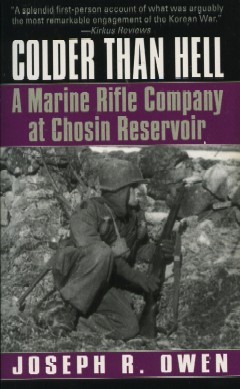 Some companies still engage Customers in Service Hell. Canadian consultant Shaun Belding has a new post called "Customer Service Tip: Lose the Rules" which, while common sense in approach, reminded me of how many companies have created a we versus them culture about customers. Go to the post for one of the most alarming anti-customer stories you'll see. Here's an excerpt (yes, just partial) from the underlying horror that prompted Belding's piece:
"Please follow these steps to ensure your return goes smoothly

1.Package your item(s) in the original manufactures packaging
2.Package in a shipping box with an adequate and sufficient amount of internal packaging
3.Include any/all warranty cards and parts that came with the item(s)
4.Include a copy of your invoice which clearly indicates the nature of the problem or why it is you wish to return your item(s)
5.Call or Reply to this email with the tracking number of the return, and let us know if you are looking for a refund or a replacement if you haven't in the initial call. (We are also able to repair these items instead of replacing if a warranty item)
6.If you would like to add any item(s) to your RA please call/email us and let us know what items(s) and what order they refer to
7.Put your RA# on the outside of your return shipping box.

Please DO NOT do the following as this will result in a 15% deduction from your refund:

1.Deface the manufactures packaging in anyway. This includes writing on the item or the packaging or taping anything on it as well
2.Use or assemble the unwanted product, we do not resell products that have been used and therefore can not return these products for refund
3.Improperly package your returning item(s), in turn your return's manufactures packaging or the item itself arrives damaged( Broken items will no be refunded)
4.DO NOT ship your return in the original manufactures packaging
5.DO NOT mark your package as return to shipper with UPS
If this is an unwanted or a warranty item return, you will have to pay for the return shipping using the carrier of your choice. It is imperative you request a tracking number from the carrier, as Big Al's is not responsible for delays due to not obtaining a tracking number. Unwanted returns are not eligible for exchanges of different products, they will be refunded and at any time you can go ahead and purchase the item you wish to buy."
Belding comments:
Make it easy for customers to do business with you. The more hoops you make your customer jump through, and the more rules you have for your customers to follow, the less they will enjoy their experience with you.
Posted by JD Hull at July 13, 2012 01:14 AM
Comments
Post a comment
Thanks for signing in, . Now you can comment. (sign out)
(If you haven't left a comment here before, you may need to be approved by the site owner before your comment will appear. Until then, it won't appear on the entry. Thanks for waiting.)