« Reds in Paris. | Main | Late July, 2012: We Are Short-Handed This Week. »
July 25, 2012
"Every employer 'discriminates'. If they didn't, I'd be working as a Chippendales dancer."
While much of it will be old hat for American business people (and their lawyers) on the subject of employment discrimination, do see in The Economist "Hiring Hotties: When Can An Employer Prefer the Attractive Over the Homely?". The article is worth reading alone for the quote (in our blog title above) from the Boston Herald op-ed writer. Excerpt:
The [U.S.] federal government has no law forbidding "attractiveness discrimination". Only a few places do: Washington, DC, and Santa Cruz and San Francisco in California. Instead, lawsuits proceed on the fact that it is usually illegal to discriminate on the basis of sex, race, religion, disability or national origin. Customer preference for a certain "look" cannot be the only basis for such discrimination, or else stores in racist areas could refuse to hire black employees.

In 2004 the EEOC sued Abercrombie & Fitch, a clothing retailer. The company said that its staff's looks were part of its marketing approach. But in the words of Justine Lisser, an EEOC lawyer, "That look was that you had to be white, young and physically fit. If you were young, physically fit and African-American you'd be in the stockroom." Abercrombie & Fitch paid $50m to settle the case.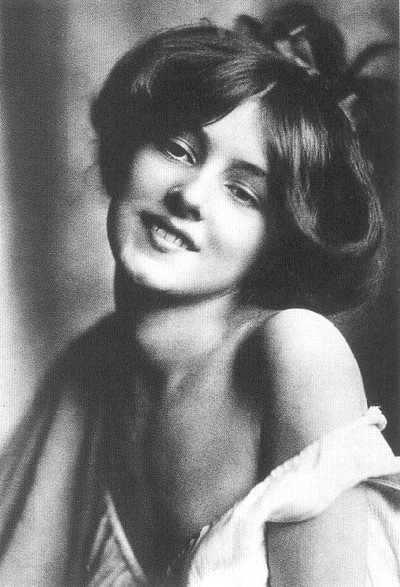 Evelyn Nesbit, Gibson Girl, about 1905.
Posted by JD Hull at July 25, 2012 11:10 PM
Comments
Post a comment
Thanks for signing in, . Now you can comment. (sign out)
(If you haven't left a comment here before, you may need to be approved by the site owner before your comment will appear. Until then, it won't appear on the entry. Thanks for waiting.)