« 1st Earl of Beaconsfield: On Writing Well. | Main | More Reasons to Live. »
July 21, 2012
What About Quality? The Internet, You, Me and SEO.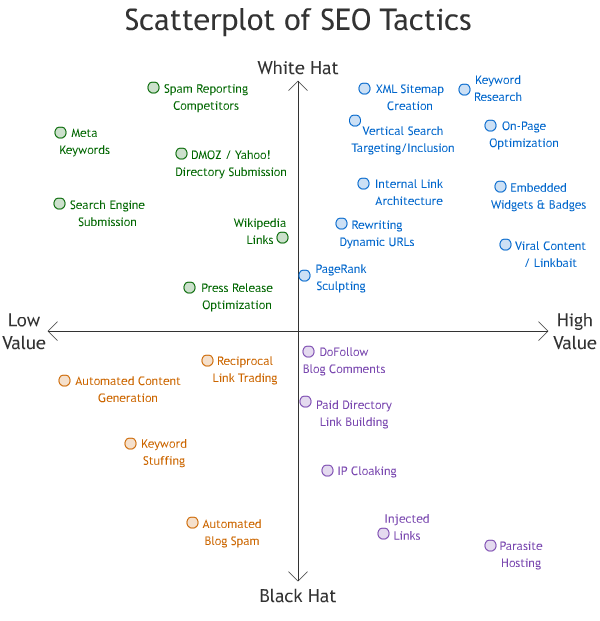 Me? Color me silly and short-sighted. But I don't have the first clue about leveraging this blog, my firm, my business or my life with SEO (Search Engine Optimization). An maybe it shows. But what we present here in words and images at WAC/P? is either good and worthwhile--or not good and worthwhile--and people who like quality (hopefully, we offer some; we wish we had more time to write/post) will find us. We are not going to "game" it. We'll stick to those guns. Here's some encouragement for fellow travelers:
1. An August 2010 piece by Frances McKenna of the well-regarded re: The Auditors. It's called "Do It Yourself SEO" and appeared in Sundayed.
2. A piece yesterday in Forbes (where McKenna also writes) by Forbes contributor Ken Krogue entitled "The Death of SEO: The Rise of Social, PR, and Real Content." Excerpt from Krogue:
The bottom line is that all SEO efforts are counterfeit other than one: Writing, designing, recording, or videoing real and relevant content that benefits those who search.
Posted by JD Hull at July 21, 2012 02:29 PM
Comments
Somehow you found me, no?
fm
Posted by: Francine McKenna at July 21, 2012 03:21 PM
And you this short post and cry in wilderness.
Posted by: Hull at July 21, 2012 09:26 PM
Thanks for the article links. Devoured both. I'm worried now I'm accidentally spamming my blog posts to all my LinkedIn connections. I hope not.
Posted by: Alex at July 24, 2012 08:48 AM
Post a comment