« Canadians Get Client Service. Yanks & Brits Go Through Motions. | Main | In the Movies, and in Real Life, the Chinese are now buying up American assets at a record pace. »
August 27, 2012
The Trinities: Why "Threes"--with siblings, kids, dogs, cats, women, neighbors, co-workers--are always the most Instructive.
1. Just one (1) is one creature alone.
2. Two (2) means #1 has a Friend or Ally.
3. Three? Three (3) is Politics. And it is politics in its most basic, primal, emotional, methodical, swing-voting, fickle, devious, productive, infinite, uplifting and interesting form.
But dogs and cats are just as much fun to watch--and a lot easier than humans. A lot more.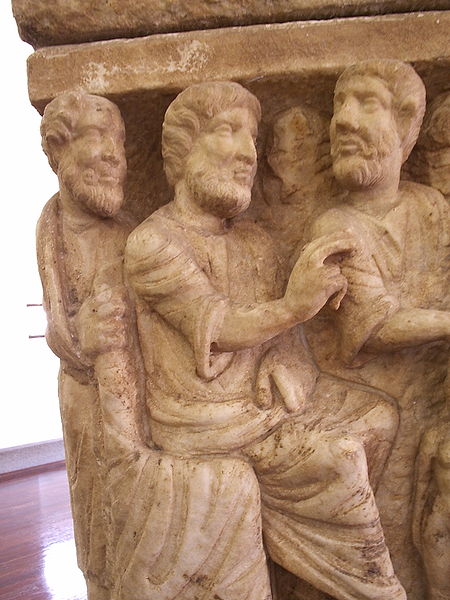 The Trinity on "Dogmatic Sarcophagus", c. 350 AD, Vatican.
Posted by JD Hull at August 27, 2012 01:37 PM
Comments
Post a comment
Thanks for signing in, . Now you can comment. (sign out)
(If you haven't left a comment here before, you may need to be approved by the site owner before your comment will appear. Until then, it won't appear on the entry. Thanks for waiting.)