« "The Obama Movie" made me like and admire President Obama even more. Go figure. | Main | Congratulations, Geeklawyer and Jess. »
September 21, 2012
The Miracle, Ecstasy & Cost-Efficiency of Repeat Business: General Motors.
In The Detroit News: "GM To Target Product Loyalty". Excerpt:
Alicia Boler-Davis [GM Vice President for Customer Experience] said GM has launched initiatives to improve customer experience such as sending Chevrolet dealers to train at the Disney Institute; mystery shopping sales and service at dealerships; and engaging consumers through social media.

Each is aimed at ensuring customers are happy with their complete ownership experience, Boler-Davis said.

Attracting new customers is five times more expensive than retaining one, she said.

"It's not rocket science," Boler-Davis said. "You build them right, and you treat people right, and they will come back for more."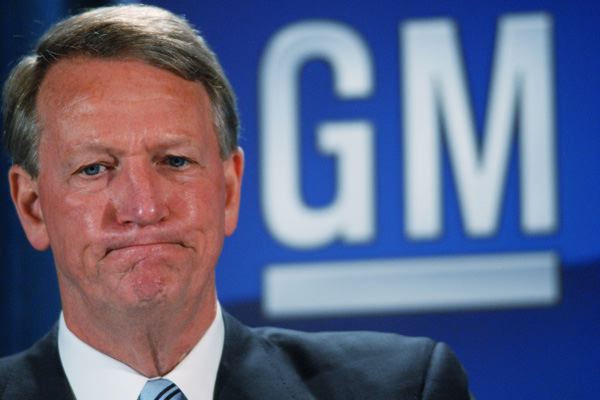 My college classmate and former GM chief, the talented and persistent Rick Wagoner, having a customer retention epiphany circa 2009.
Posted by JD Hull at September 21, 2012 10:37 PM
Comments
Post a comment
Thanks for signing in, . Now you can comment. (sign out)
(If you haven't left a comment here before, you may need to be approved by the site owner before your comment will appear. Until then, it won't appear on the entry. Thanks for waiting.)