« Horse Race: Debate Night 1 Belongs to Mitt Romney. | Main | My Marrakesh: Tales Of a Designing London--and A New World Order. »
October 08, 2012
The Customer Experience: Can it get much worse?
Paying customers at counters and on phone lines everywhere should start to act up--and demand better service and treatment. Maybe get a little loud?
Let's talk about retail customer service.
In America, my customer service retail stars have been GEICO, for auto insurance, and Enterprise, for car rentals. Each has been consistently good everywhere and in every respect--and they should be studied. And that's about it. Customer service retail nightmares have been American Express, most stores, especially Staples (none of the clerks I've met could care less), Starbucks (nice try but the hospitality is generally fake in every country), Circuit City (now defunct--and good riddance), every large bank (they apparently have trouble hiring good people; most retail people they do hire treat nearly all customers--i.e, their fiduciaries--like troublesome peasants and serfs unless you are charming as hell or have the soul of a bootblack) and just about every "not-GEICO" insurer.
In the cases of all of the foregoing but GEICO and Enterprise, there are of course some good, but mainly bad, moments. With respect to my nightmare companies, customer service--which no one said is easy to institute and keep up--is a cynical joke. I would have far more respect for them if they just admitted they simply do not care. In the meantime, I would very much like to see customers at counters and on phone lines everywhere start to act up--and demand better service and treatment. For example, you are the customer, and if the store, bank, insurer has made a mistake, they should correct it proactively rather than giving you another place to go or another phone number to call.
If they do not, get a little loud, folks. Tell them you expect better; you are a long-time or merely prospective customer, but one with money. You came ready to do more business or that all-important "first business", which is a valued "moment of truth" for every seller. And, hey, you don't call them back during regular hours. They take a message and call you back, Jack.
At some point, I would love to see more chronic service failures to result in business failures--along with a way to measure it. In the meantime, all we have is this little gem I came across yesterday by a British customer service watchdog/publication called Customer Think. The article is "Customer Experience: Why haven't more retailers gone bust?" by by Maz Iqbal. Some interesting reporting and anecdotes here. The Answer to Maz's question? It's because the retail customer in the West is too jaded, polite and wimpy to call counter clerks and store employees out on the carpet or to let "customer care employees" have it when they are being jerks.
The Solution? I think customers should pipe up--and get specific but loud and rude, if necessary. To get the message through to management--granted, dealing with some retail employees is like talking to, say, rocks or very simple plant life--a little street theater may be in order. Folks, you are the customers, buyers, fiduciaries, clients. Demand service. Don't apologize. Be loud about it if you must.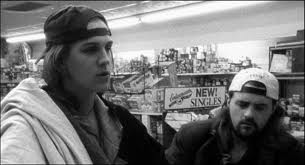 Customer Experience: Is it time for acting up?
Posted by JD Hull at October 8, 2012 11:16 PM
Comments
Post a comment
Thanks for signing in, . Now you can comment. (sign out)
(If you haven't left a comment here before, you may need to be approved by the site owner before your comment will appear. Until then, it won't appear on the entry. Thanks for waiting.)