« Christmas Time in Georgetown: It's Charlie Brown-Care Bears-Mr. Rogers Special. | Main | Buenos Aires, Have Mercy. »
December 17, 2012
Best Books on Lawyering: Jim Durham's "The Essential Little Book of Great Lawyering".
Lawyers in private practice exist to serve clients--not to serve the firms in which they are employed, not to feed their egos, not to satisfy intellectual curiosity, and not to fill their bank accounts.
In 2006, this superb 55-page gem by James A. Durham, a well-known lawyer and consultant who is now Chief Marketing Officer at McGuireWoods, made the rounds. It still has legs--and likely always will. Like Mark Herrmann's The Curmudgeon's Guide, Durham's The Essential Little Book of Great Lawyering is straight-talking and practical. For me, it is the best reminder ever of what it means to be a lawyer. An example of what you get repeatedly and eloquently in The Essential Little Book is in the opening quote above.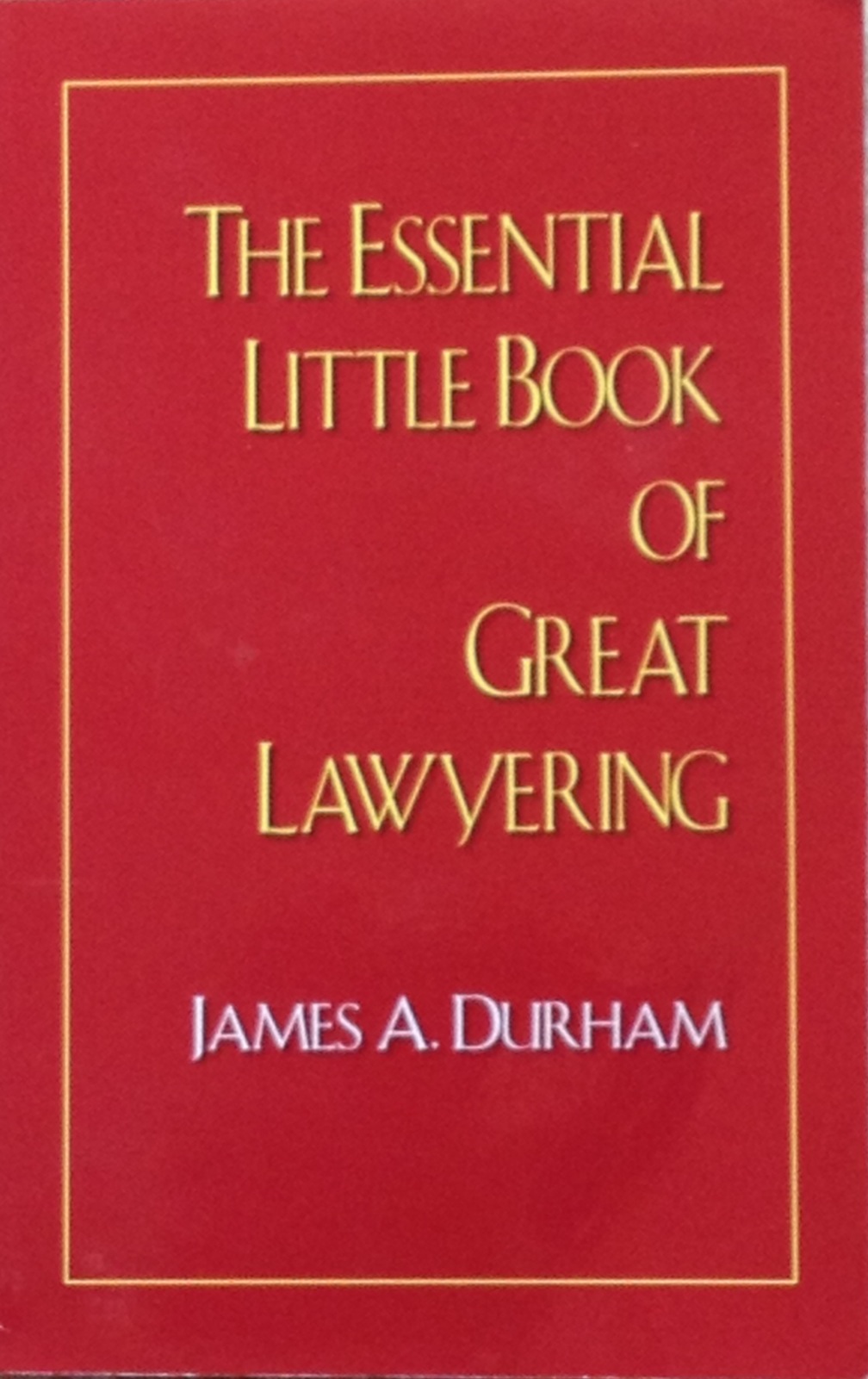 Posted by JD Hull at December 17, 2012 04:39 PM
Comments
Post a comment