« For Tramps Like Us: Heidelberg. | Main | Spring comes up from the Earth. »
March 26, 2013
The Customer Experience: "Is that an elected county judge in your pocket?"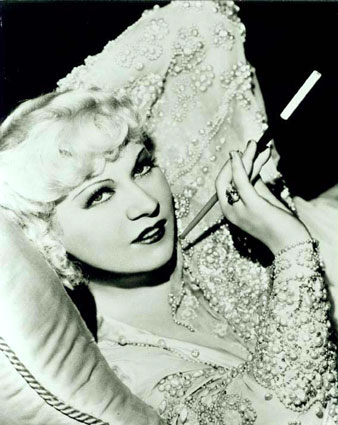 "Or are you just hugely happy to see me?"
Even our finest popularly-elected state judges are steeped in a taint.
Think of it like this: Good Crops, Motherhood, the Flag, Andy Griffith, puppies, selflessness, courage (Mae West, above, had lots of it), beauty, truth, a thin Marie Osmond, sweetness, light, replacing state judicial elections with merit-based selection in 39 American states. Popular election of state judges is beneath: (a) you, (b) your law firm, (c) your family's dog, and (d) especially your clients, and especially if you act for businesses who trade nationally or globally. That institution, favored in a vast majority of states in some form, makes states that still conduct them appear insular and potentially unfair to both American litigants and to non-Americans and their businesses abroad. All America is above state judicial elections. It's time for state legislatures to get off their knees and abolish them.
Posted by JD Hull at March 26, 2013 11:59 PM
Comments
Post a comment