« San Antonio U.S. District Court: Texas gay marriage ban fails rational basis test. | Main
February 27, 2014
The Duke Experience: Libidinous.
Unexpectedly, and going on a decade*, Duke University has been building a somewhat unruly, vaguely feral and decidedly Epicurean--let's just call it "libidinous"--reputation in the popular media. First, it was Tom Wolfe's 2004 novel 'I Am Charlotte Simmons', exploring the hookup culture at fictional "Dupont University." Next, a national spotlight was trained on Duke's 2006 lacrosse team, and in particular an off-campus party setting off rape allegations; although the charges there were false, and eventually dropped, the scandal and its residual civil litigation painted a wild, testosterone-drenched portrait of the Duke lacrosse program and several of it players. Finally, the 2010 publication of The Duke F*ck List, a Duke woman's explicit and often hilarious review of bedroom performances by several identified Duke men, took hookup culture at Duke to painfully embarrassing new levels. And now this: a determined and apparently engaging Duke freshman is moonlighting in adult films to help pay tuition. She gets outed by a male student. But, to her credit, she doesn't hide. She steps up to talk about it, defending herself and humanizing the porn industry. And she's makes everyone else look small, prissy, hypocritical, bad. There have been scads of articles on this unusual story in last two weeks. So in case you missed it on February 14, Katie Fernelius, a reporter on The Chronicle, Duke's 110-year-old student daily, interviewed the co-ed in "Portrait of a porn star: Duke freshman stands behind her alter-ego". Her name is "Lauren".
*If you go back more than 20 years, you encounter a West campus out-of-doors institution for only the most sporting student couples known as "The Order of the Chair", spoken about in hushed tones by those who participated. Those rituals merit a separate post.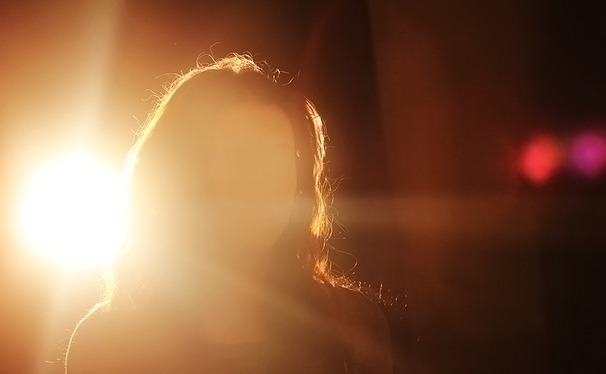 Photo: Elysia Su/Duke Chronicle
Posted by JD Hull at February 27, 2014 10:33 AM
Comments
Post a comment