« Pittsburgh's Fracking War Part 2: No joy in much of Steelville. | Main
May 08, 2014
Right Customering: Consumers, please get off your knees.
Is it just us? The more the cult of client/customer service "trends", and the more CS is proclaimed to be a "core" value of every business of every type, the worse service gets. Retail banking, insurers, phone companies, utilities and the scads of outside "tech" guys charged with keeping your computers running are generally the worst. Exceptions, in our world: Trader Joe's and Geico. But that's about it. So start getting feisty at stores, on the phone with customer care reps, at doctors' offices, everywhere you pay for something. Remind them all you have options and choices. You're a customer, consumer, client or patient? Get off your knees, Jack. Demand things.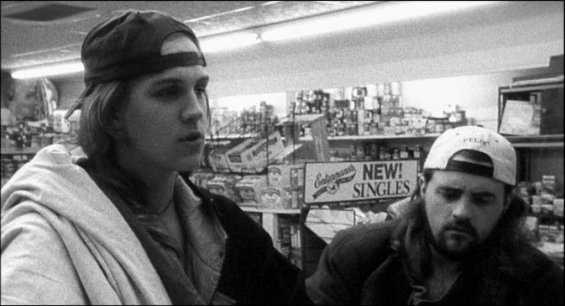 Customers Jay and Silent Bob just want to buy something. Pay attention. Don't make them angry.

Posted by JD Hull at May 8, 2014 11:59 PM
Comments
Post a comment