« Harvard on Mexico: Weather, relocation, "nutty" ideas. | Main | So John Edwards is a big dog, too? »
July 25, 2008
Brother, can you spare a quid?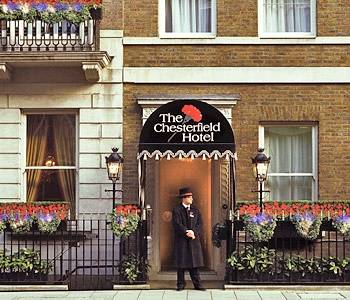 In a few weeks I go to London for a quick stay on the way to points west. There, prices are as high as ever for Americans. Aside from the image of my panhandling (maybe Legal London would be a good neighborhood for begging, in my case) the price of my normal Mayfair or Marble Arch hotel room for a couple of nights, it got me thinking about a trip there 16 years ago. One of my first business trips to Europe was in September 1992, near the end of Bush I's first and last term. And Europeans, including rank-and-file white collar Londoners and Parisians, conveyed to me deep concerns about the then-faltering American economy, and the ripple effects on Europe.
Are things going to turn around?, they'd ask. What about this Clinton guy, the one from the southern state? Will it help if he's elected? What if Bush wins? Lots of questions about specific industries. I thought: Whoa, ordinary Europeans know their markets are linked to ours, and they worry about it--but do we Americans worry in reverse the same way? Well, if you think our British brethren aren't in our corner these days, think again. See at The Economist the new piece "Unhappy America", thoughtful and sympathetic, which begins: "Nations, like people, occasionally get the blues; and right now the United States, normally the world's most self-confident place, is glum".
Brother, can you spare a quid? Yeah, other side of Hyde Park is okay. Your couch in Notting Hill? Okay, sure, I'll just slum.
Posted by JD Hull at July 25, 2008 11:59 PM
Comments
Post a comment
Thanks for signing in, . Now you can comment. (sign out)
(If you haven't left a comment here before, you may need to be approved by the site owner before your comment will appear. Until then, it won't appear on the entry. Thanks for waiting.)