« Trump. | Main | One Possible Paradise: Baker, Bruce, Clapton. »
December 01, 2016
Has the NRDC Gone Hollywood?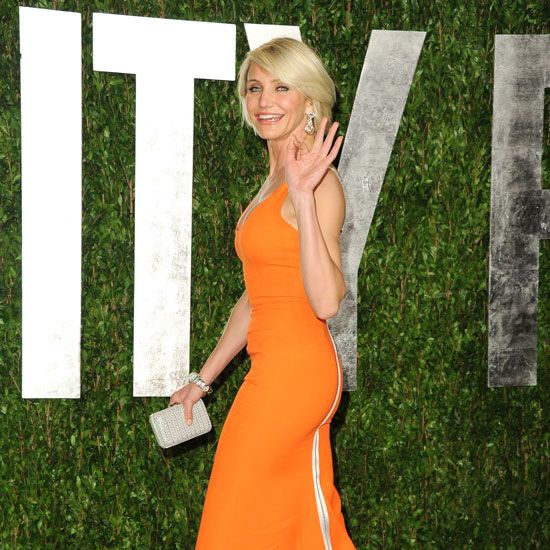 NRDC's Hinerfeld: "They win lawsuits."
Several years ago, I wrote "Has the NRDC Gone Hollywood?" at the request of Environmental Protection Magazine, where I had a bi-monthly column and feature commitment. Based on my trip to the Robert Redford house in Santa Monica, California, and my interviews with environmental activists and strategists with offices there, "Has the NRDC Gone Hollywood?" is about white-hat environmental attorneys at the Los Angeles office of the well-regarded Natural Resources Defense Council, a national public interest lobby now in its 45th year. I'm told the piece is still hip and funny. We are not certain if it was ever linked to by this blog. So I am sharing this with you now.
Has the NRDC Gone Hollywood?

By J. Daniel Hull

SANTA MONICA, Calif. -- Daniel Hinerfeld, the young, ultra-articulate director of communications for the Southern California office of the Natural Resources Defense Council ("NRDC"), agreed to let me drop by in mid-September to interview him and some other NRDC staffers so I could write this installment.

I was slightly nervous about visiting. It was a little unseemly, I thought, for me to mingle brazenly with the Los Angeles office of the smartest, hippest, and arguably most successful public interest group in the world. I grew up in the Midwest, and as an environmental lawyer, I have represented chiefly companies -- some quite large and many of them processors, transporters, or storers of fossil fuels.

While several clients have been laudably progressive in their environmental quality management, more than a few of them allegedly violated their National Pollution Discharge Elimination System permits or were driven into consent orders under the Clean Water Act, Comprehensive Environmental Response, Compensation, and Liability Act, or Resource Conservation Recovery Act.

Plenty troubling was one ex-client: an operator of 50 underground storage tanks outside of Pittsburgh with a history of alleged groundwater contamination violations and a compliance program which, in the good years, consisted of sporadically checking properties to see if the ground had caught fire.

So, I wasn't really sure if I had the cultural, political, or professional qualifications to visit the NRDC's Los Angeles office and write this article. But the energetic Hinerfeld was quick to point out that, as a single issue, protection of the environment often transcends politics and culture wars.

"It's really a bi-partisan issue," he noted. "Everyone wants clean air and clean water." Hinerfeld, of course, is right. Although it's true that environmental compliance costs on occasion have put good companies out of business and good people out of jobs, strictly speaking, we all -- Republicans, Democrats, Independents, whatever -- want a healthy planet.



Aggressive Lawyering

Another thing I have in common with the NRDC is the legal profession. Among other things, the NRDC is a boutique law firm of lawyers who practice only environmental law.

"They win lawsuits," Hinerfeld said matter-of-factly, and he's right about that, too. In fact, in its 35 year history, the NRDC has surpassed all other political action, citizens', and trade groups in "pro-environment" victories and accomplishments -- many of them through litigation. John Adams, the NRDC's president, is a lawyer himself who, in 1970, co-founded the organization in New York City following a five-year stint as an assistant U.S. attorney for the Southern District of New York.

Under Adams's leadership, the NRDC has grown steadily and now has more than 600,000 members and a permanent staff of nearly 300, including lawyers, scientists, and research assistants. There are about 60 lawyers in the NRDC's four offices. Since the 1970s they have filed scores of cases out of the New York, Washington, D.C., San Francisco, and Los Angeles offices. Many are enforcement actions, based on the "citizen suit" provisions of the major federal environmental statutes or their state counterparts -- filed when the government lacks either the will or resources to act. For years, the NRDC has monitored industry compliance with NPDES permits and often sues dischargers exceeding their parameters under Section 505 of the Clean Water Act -- the citizen suit provision. The NRDC has filed amicus briefs -- briefs filed with the court by people or entities who are not parties to a lawsuit -- and comments in literally hundreds of lawsuits and rulemakings under federal and state statutes.

Two recent clean water cases are illustrative. In 1994, the NRDC Southern California office sued the California Department of Transportation (Caltrans) to require the agency to address, among other things, stormwater violations resulting from run-off on highways in southern California. In 2004, Caltrans finally agreed to a consent order which could cut 80 percent of the stormwater pollution coming from state highways.

In 2003, the NRDC in New York served notice of its intent to sue Occidental Petroleum and Maxus Energy for pollution to the Newark Bay in New Jersey. In a matter of months, Occidental and Maxus entered into a consent order with the U.S. Environmental Protection Agency -- which had previously failed to act on the matter -- requiring a full investigation and cleanup of the bay. The NRDC is closely monitoring compliance with that order.

A Public Interest Group with Everything?

The NRDC's mission statement begins by declaring its "purpose is to safeguard the Earth: its people, its plants and animals and the natural systems on which all life depends." Its slogan is "The Earth's Best Defense." These are very tall orders. To its credit though, the NRDC covers, in depth, a remarkably broad range of environmental areas in its now international watchdog-enforcer role: limiting oil and gas development in the Rocky Mountains; protecting Appalachian streams from coal waste; advising Chinese officials on energy efficiency; identifying environmental health risks in Latino communities; global warming; endangered species protection; nuclear waste disposal; cross-border pollution; pesticide control; preserving open space in cities; protection of marine life -- and even nuclear weapons policy.

It's got money, too. According to its 2004 Annual Report, the NRDC has an operating budget of close to $55 million. In 2004, it raised about $67 million -- $45 million from its 600,0000 members and other individuals. Grants, investment income, and legal fees won in lawsuits (about $570,000 in FY2004) accounted for the remaining $22 million. And speaking of resources, the NRDC's Board of Trustees is definitely interesting. Along with the usual captains of industry, power lawyers, and academics you usually see on the board of a major charity are names of the Hollywood elite: Laurie David (Seinfeld creator Larry David's wife); Elizabeth Wiatt (wife of William Morris Agency chief James Wiatt); Warner Brothers President Alan Horn; Peter Morton (of Morton's restaurants and founder of Hard Rock Cafes.); and three entertainers who have been serious NRDC supporters for years: singer James Taylor and actors Leonardo DiCaprio and Robert Redford.

The Greenest Building in America

Which brings us to the NRDC's Southern California office. It's housed in "The Robert Redford Building," which is billed as the "greenest building in America." I don't know any artful way to say this, so I'll just blurt it out: The Robert Redford Building in Santa Monica is the coolest and best thought-out building I've ever seen or been in and you should just go see it. Located at 1314 Second Street, and formerly a 15,000 square foot "acupuncture institute" (remember, we're in L.A.), the building is a few blocks from the Pacific Ocean and the Santa Monica Pier. (Twice weekly, NRDC offers tours, and a virtual tour is available at www.nrdc.org; click "Cities and Green Living").

For starters, the building is beautiful and quietly elegant. The exterior of the building has an understated classical design to survive changes in building styles over the next few decades. The siding is a wood substitute made of cement and sawdust that, unlike wood, won't shrink or expand, requiring far less maintenance over the years. The interior has tastefully decorated offices, conference rooms, and even a working rooftop terrace in light browns, pastels, and off-white colors. Wood for flooring and furniture is processed without toxic chemicals.

The building uses less than 60 percent of the energy that a typical U.S. office of the same size does. It produces no carbon dioxide emissions (a global warming element). Electricity is produced from rooftop solar panels and "wind certificates" representing electricity purchased from off-site windmills.

The Redford building also funnels rainwater to a treatment facility and recycling system in the building's basement, conserving water and preventing the building's stormwater run-off from polluting the Santa Monica Bay. Rainwater not captured for use in the system is used to irrigate plants and recharge underground water supplies. Two huge cisterns hidden beneath planters can catch and store about 3,000 gallons of rainwater. The rainwater, coupled with recycled water from showers and sinks, helps reduce outside water consumption by 50 percent. The building's recycling system can process 800 gallons of water per day.

Every detail of the building (too many to list here) is designed to conserve, sustain, and/or protect. The rooftop terrace is grooved to allow rainwater to drain to the two cisterns. Even the carpet is chemically "environmentally correct." The chairs in the large rooftop conference room have solid maple frames with seats woven from recycled seatbelts left over from auto manufacturers' purchase orders.

After it was purchased, $1.3 million in design and other preliminary costs were spent on the building. Construction costs for the building were $3.8 million -- or about $253 per square foot. The names of the handful of large donors who built the Redford building hang on a plaque inside the front door. They include the Horns, the Davids, Peter Morton, Leonardo DiCaprio, and the Wiatts.

Dedicated, Smart

The only thing more impressive than the building is the NRDC staff. No matter what your politics, you have to like and respect them. I met a few of them.

David Beckman, an NRDC lawyer who works on water issues, left a large law firm to join the NRDC. Beckman, a graduate of Harvard Law School who can clearly work as a lawyer wherever he wants, was instrumental in the success of the Caltrans stormwater challenge. He also helped coerce an agreement four years ago between 25 northern California litigation districts, the U.S. Bureau of Reclamation, and the NRDC to facilitate restoration of the San Joaquin River through water contracts for farmers of California's Central Valley. Without the agreement, the San Joaquin, California's second longest river, would continue to dry up and further threaten fish populations. Cara Horowitz, another lawyer just out of school, works in the NRDC's ecosystems team on marine mammal issues; her job includes litigation against the U.S. Navy over the harm to whales, dolphins, and other marine life caused by high-intensity active sonar. Horowitz graduated from Yale and then attended law school at the University of California at Los Angeles, where she was first in her class. She is also a former clerk to a judge on the U.S. Court of Appeals for the Ninth Circuit.

Like Beckman and Horowitz, Hinerfeld himself is as talented as he is dedicated. He's an alumni of Vassar, London School of Economics, and National Public Radio. Under Hinerfeld's supervision, the L.A. office even commands a page or two on the environment in each issue of Los Angeles Confidential, an expensive, hyper-slick quarterly "vanity" magazine where you're way more likely to find photos of Warren Beatty or Darryl Hannah at L.A. parties and reports about who's and what's hot in Hollywood than you are to see reports on endangered shrimp species, a "Heal the Bay" update, or conservation tips to save the planet.

Does the NRDC Use Hollywood to Get Its Point Across?

It sure does, and the city gladly obliges. One reason may have less to do with money than publicity. While it's true that the Redford building is a very short drive in your Mercedes or Bentley from some of the wealthiest suburbs in the world, the NRDC knows that if Julia Louis-Dreyfus, a Seinfeld regular and NRDC mainstay, announces a press conference on an upcoming educational or fundraising event for clean water or fuel efficiency issues, two good things often come of it: the kind of media attention that only stars or politicians can bring, and, okay, the money.

According to Hinerfeld, some NRDC celebrities are anything but mere figureheads or fundraisers on environmental issues. Several know the issues inside and out and have donated extraordinary amounts of time over the years. Robert Redford, who grew up in Santa Monica, has worked quietly and continuously with the NRDC and its founder John Adams on substantive issues since 1970.

According to Hinerfeld, Redford's projects include early lobbying for key modern environmental legislation, helping block oil drilling in the Arctic Wildlife Refuge, stopping the construction of a coal-fired plant near five national parks in Utah, and hosting a U.S.-Soviet Union summit on global warming. The NRDC building bears his name to celebrate the Redford-NRDC relationship and Redford's efforts.

Another NRDC stalwart has been singer James Taylor, who has appeared at benefit concerts. Laurie David and Elizabeth Wiatt run the "Earth to L.A." program, an annual pageant (Tom Hanks was Master of Ceremonies in 2004) that has raised millions in the four years since Ms. David started it. Recently, leggy blonde Cameron Diaz became interested in the NRDC's Biogems Initiative, which preserves exceptional lands around the world and protects them from destruction. And if you check out www.nrdc.org, and click on "Clean Water and Oceans," you can see a video of what the raunchy funny-man Jack Black has to say about air and water pollution.

The NRDC's staff is not the least bit uncomfortable with the "special relationship" (in Hinerfeld's words) between the organization and Hollywood. Special Initiatives Director Liana Schwarz, a former Washington, D.C. advance person and political consultant, stays pretty much glued to the phone, courting what she calls her celebrity constituency: DiCaprio, Redford, the Davids, the Wiatts, Black, Diaz, Louis-Dreyfus, Pierce Brosnan, and Ben Stiller.

Why do "Hollywood people" get involved? Hinerfeld suggests it's something more than celebrities wanting to be involved in the gravitas of national political issues. It's highly personal. For the longest time, Los Angeles's smog and particulate matter problems were notorious, and the city's beaches too dirty or contaminated to use. Pride in the ongoing process of cleaning up and preserving the city is a huge factor in keeping its residents pro-environment and pro-NRDC. California, love it or hate it, still has natural beauty in its pristine beach, mountain, forest, and desert areas that nearly all Californians, including the rich and elite, regularly enjoy. And that makes sense. No one here wants a return to the smog-choked city of 20 years ago, which still strives to improve itself.

The NRDC really didn't go Hollywood after all. It just capitalized on the genuine interest many elite Los Angeles people have in environmental issues. Hollywood, though, does seem to have gone NRDC -- and that's indeed hard to knock.

About the Author

J. Daniel Hull is an environmental lawyer, litigator and lobbyist with Hull McGuire PC (www.hullmcguire.com), which has offices in Pittsburgh, Washington, D.C. and San Diego. The firm practices in the areas of environmental law, litigation, legislative affairs, IP, employment practices and international tax and transactions. Mr. Hull can be reached at (619) 239-9400. His blog is at http://whataboutclients.com.



Posted by JD Hull at December 1, 2016 12:59 PM
Comments
Post a comment
Thanks for signing in, . Now you can comment. (sign out)
(If you haven't left a comment here before, you may need to be approved by the site owner before your comment will appear. Until then, it won't appear on the entry. Thanks for waiting.)