July 28, 2021
Thomas Cole: "The Consummation of Empire: Destruction"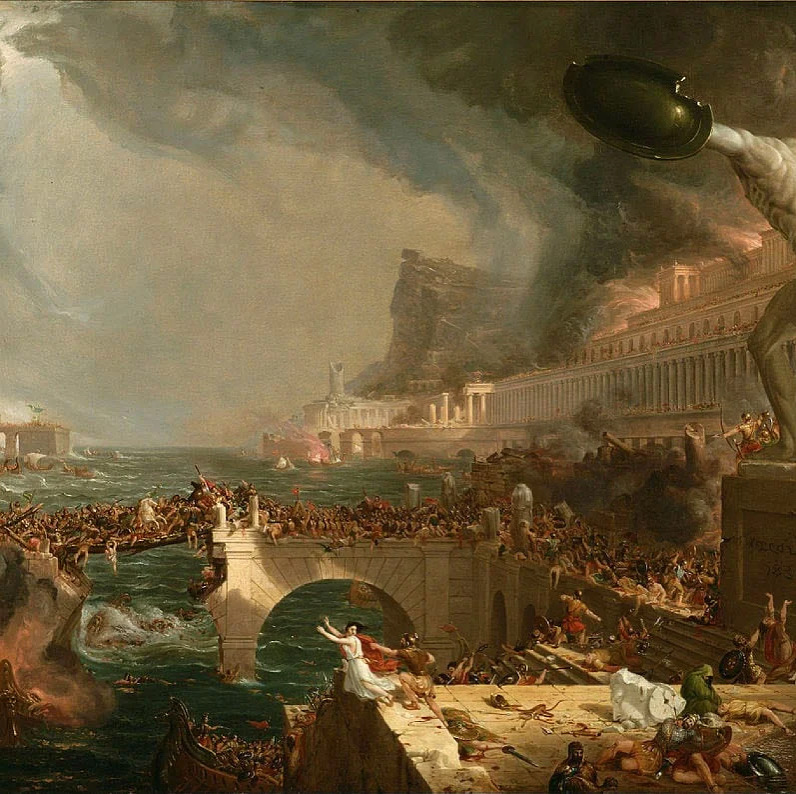 Thomas Cole
"The Consummation of Empire: Destruction"
1835–6
New York Historical Society
Posted by JD Hull at 04:24 AM | Comments (0)
May 21, 2021
The Proud Boys, Western Civ and Real Life
The Proud Boys are an all-male group that refuses to apologize for Western civilization "which built the modern world." What in God's name is neo-fascist, white nationalist or racist about that, Southern Poverty Law Center?
Below: Raphael, The School of Athens (1511)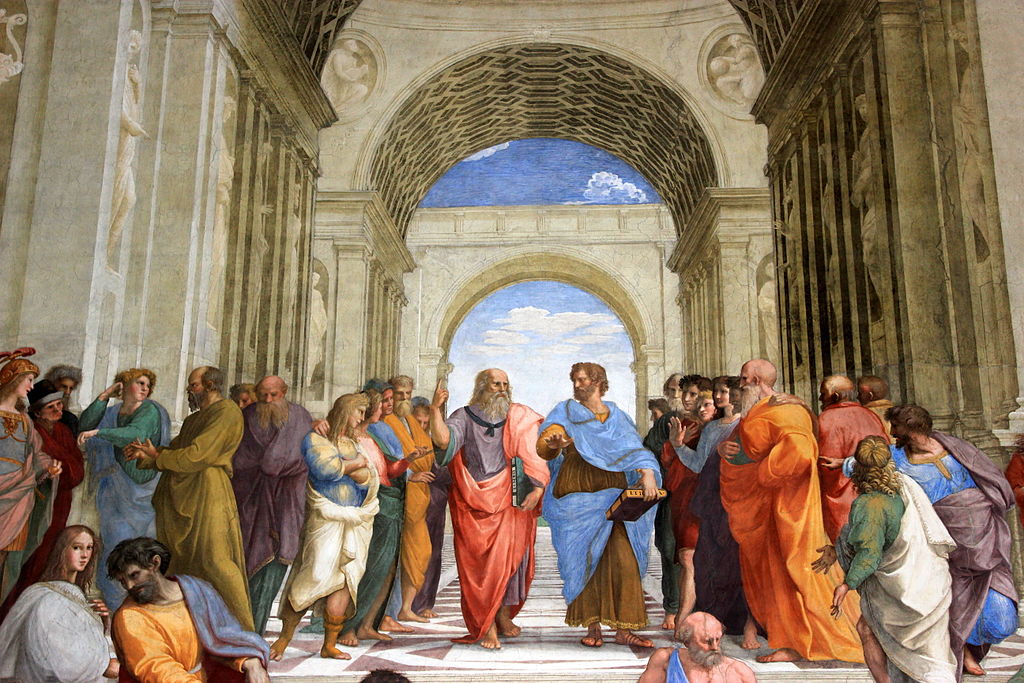 Posted by JD Hull at 10:13 AM | Comments (0)
May 19, 2021
Cummer Gallery: Rombouts's "The Concert" 1620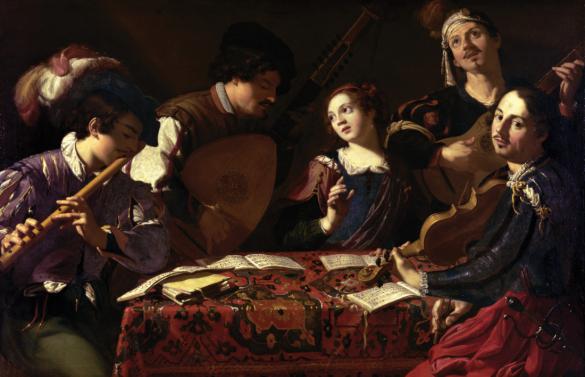 The Concert, c. 1620, Theodoor Rombouts (Flemish, 1597-1637)
Posted by JD Hull at 11:44 PM | Comments (0)
April 03, 2021
Easter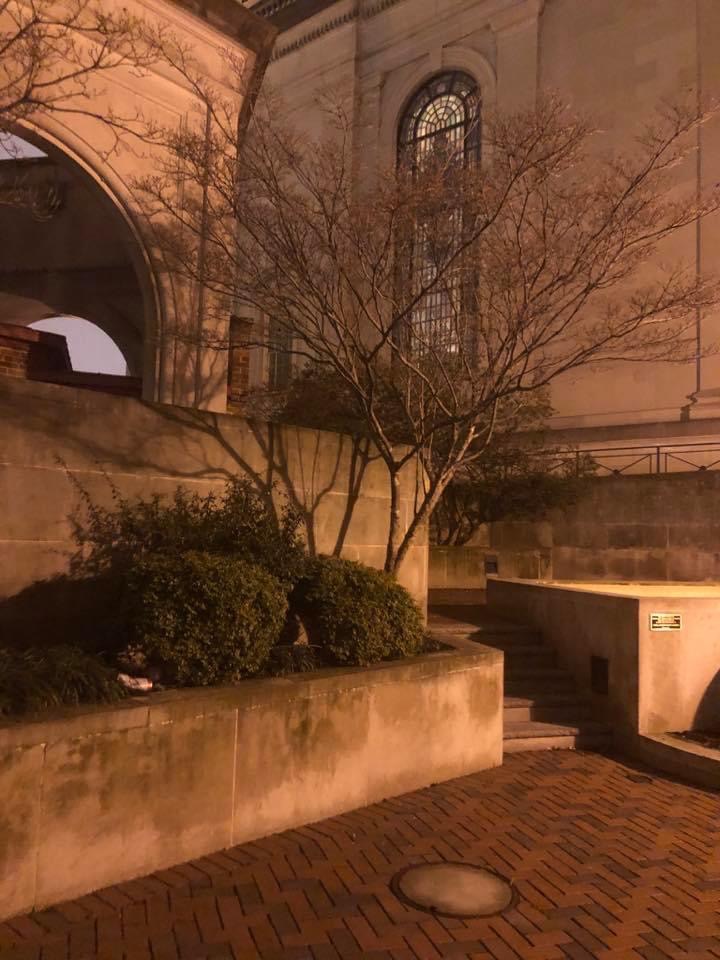 Posted by JD Hull at 01:21 PM | Comments (0)
March 28, 2021
Job and His Friends, Vladimir Borovikovsky, 1810s.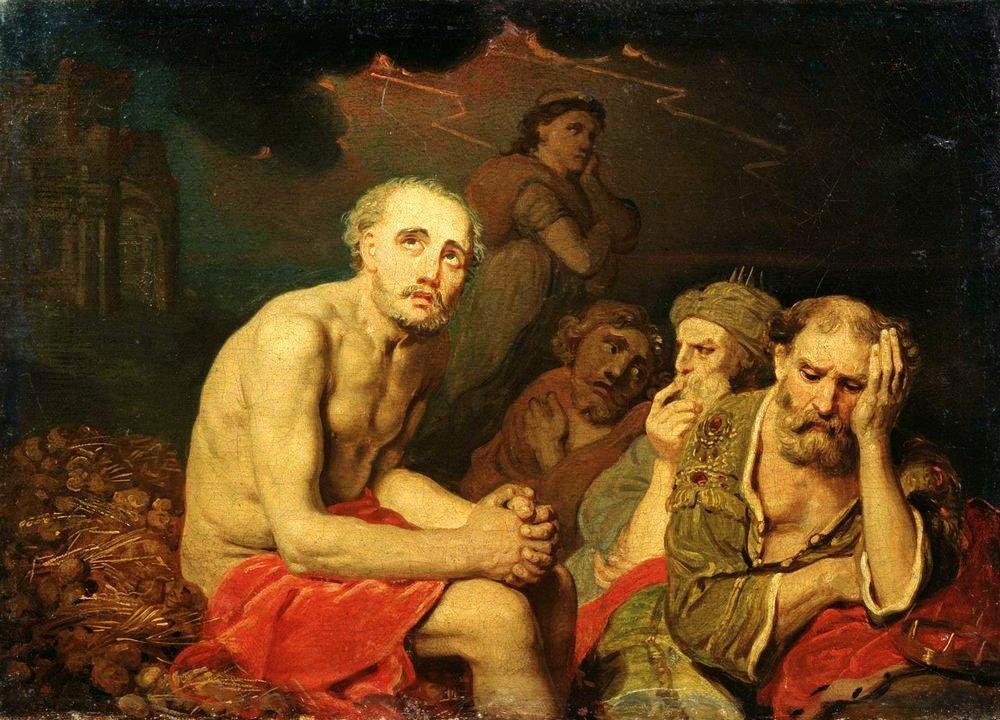 Posted by JD Hull at 10:51 PM | Comments (0)
February 14, 2021
In 1597, Legal London was in love. Consider Love's Labour's Lost.
Here is the complete text of a circa-1595 comedy by Shakespeare, Inns of Court in still over-percolating Legal London. And, most certainly, it was performed before law students at Gray's Inn, where Elizabeth was the "patron". Interestingly, the play begins with a vow by several men to forswear pleasures of the flesh and the company of fast women during a three-year period of study and reflection. And to "train our intellects to vain delight".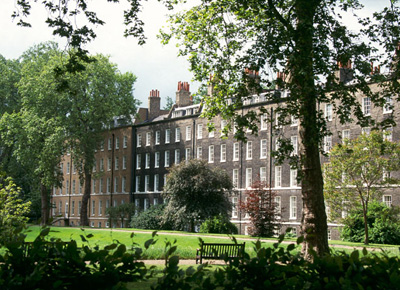 Posted by JD Hull at 12:59 AM | Comments (0)
December 27, 2020
Adoration of the Magi, Giotto, 1310s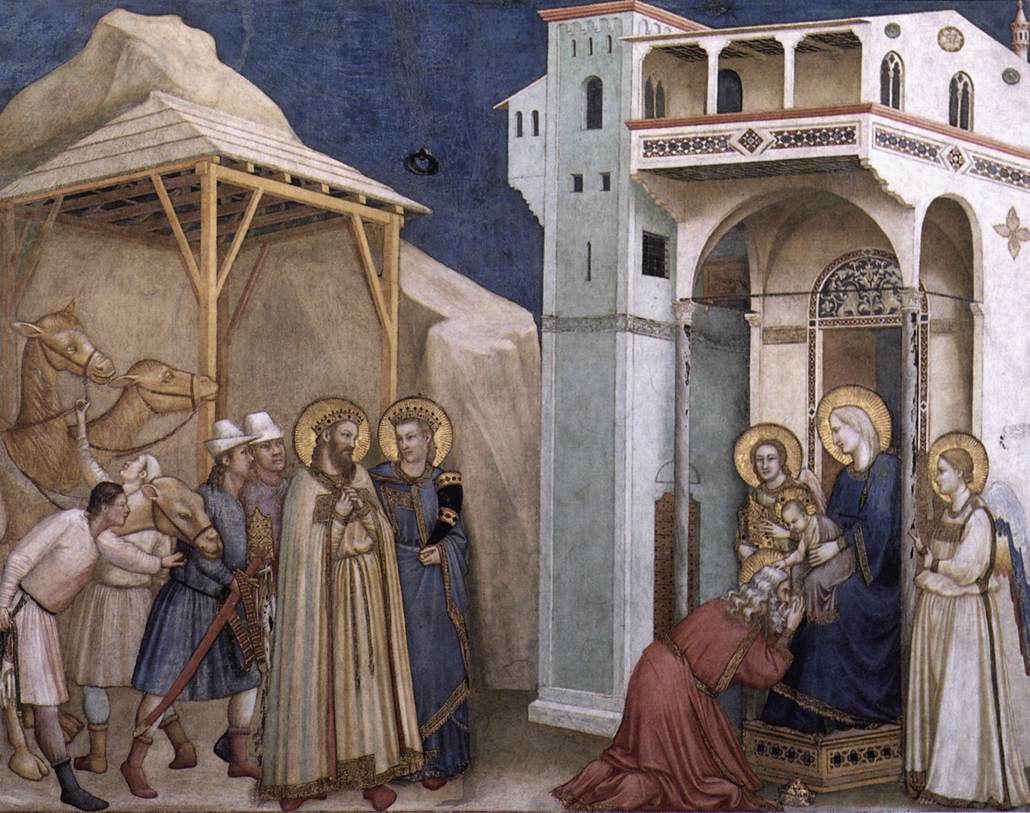 Posted by JD Hull at 07:33 AM | Comments (0)
October 13, 2020
"Return from the Harvest"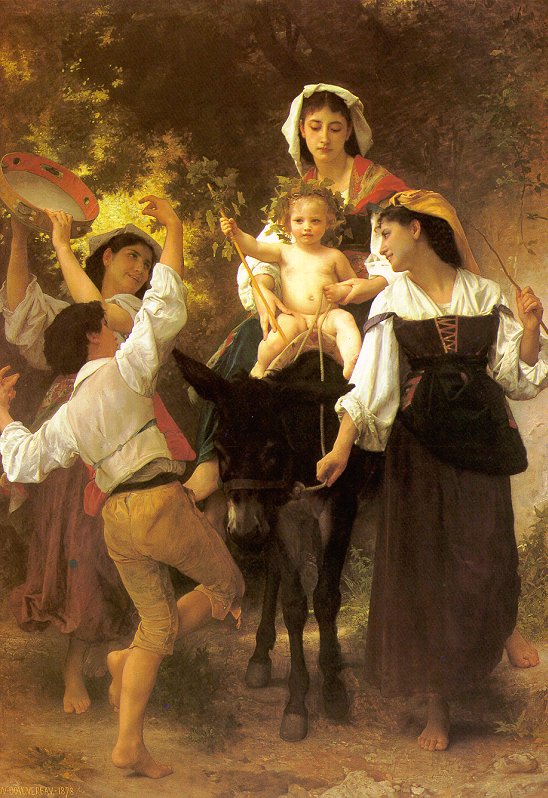 William-Adolphe Bouguereau
"Return from the Harvest"
1878
Cummer Museum and Gardens
Jacksonville

Posted by JD Hull at 11:59 PM | Comments (0)
July 31, 2020
"The Calling of the Apostles Peter and Andrew" (from the Maestà), Duccio, 1311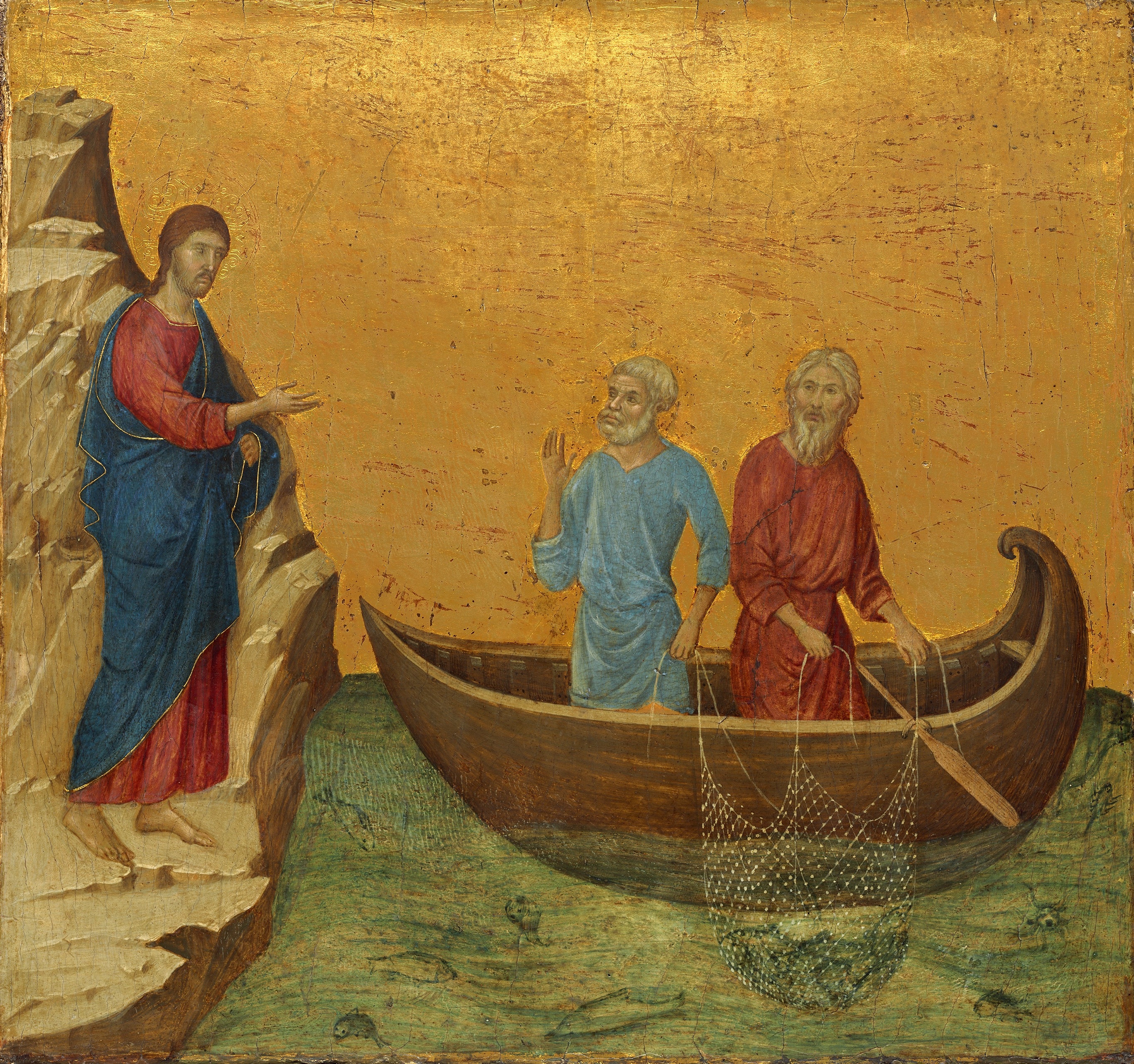 Posted by JD Hull at 01:33 PM | Comments (0)
July 14, 2020
Bastille
"The Storming of the Bastille, July 14, 1789." Jean-Pierre Houël, 1789.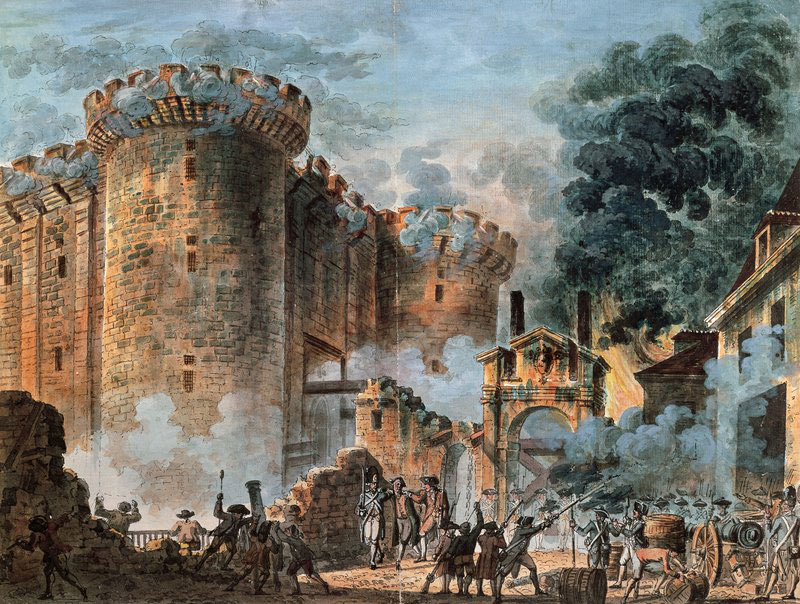 Posted by JD Hull at 07:17 PM | Comments (0)
July 03, 2020
Pickett's March
157 years. July 3, 1863. 2:05 to 2:30 PM. Gettysburg. Mainly a march. Not a charge. A hot day. Over 1100 CSA men died in that cornfield alone headed toward Emmitsburg Rd. 1,123 to be exact. In 25 minutes. They don't know what love is. They've no idea. I love you all.

Below: Pickett's march from the Confederate line looking toward the Union lines. Ziegler's Grove on the left; clump of trees on right. By Edwin Forbes (1839-1895)
Posted by JD Hull at 06:59 PM | Comments (0)
June 28, 2020
All words have value.
"'Tis needful that the most immodest word/Be look'd upon and learn'd."
— Wild Bill Shakespeare, King Henry IV, Part II
Image: HST at Duke University, Page Auditorium, October 1974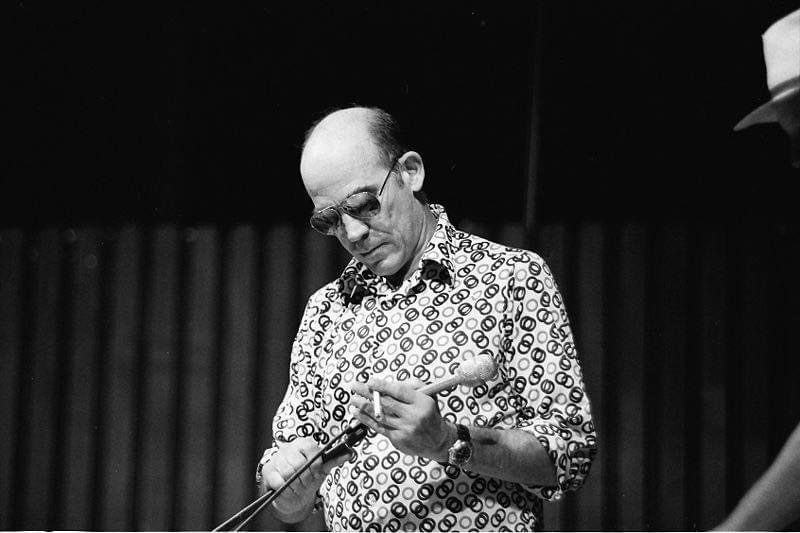 Posted by JD Hull at 06:19 AM | Comments (0)
April 13, 2020
July 2020 Old Blighty Pandemic Reading: Fischer's Albion's Seed.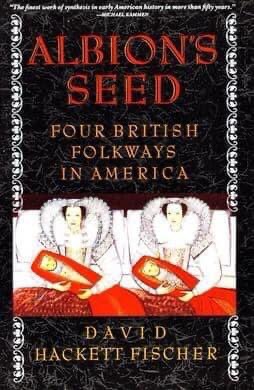 Posted by JD Hull at 10:15 PM | Comments (0)
February 04, 2020
Speakers Corner, Hyde Park, London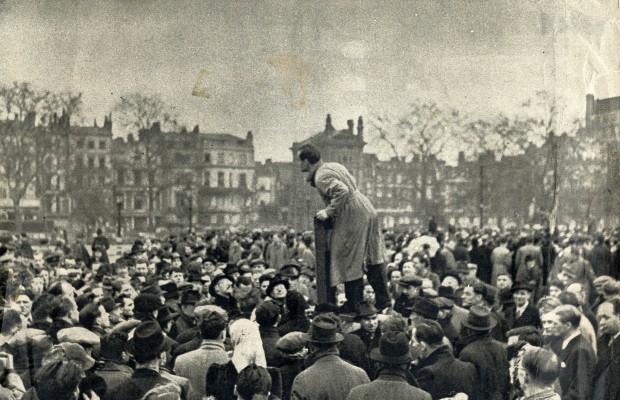 Posted by JD Hull at 11:31 PM | Comments (0)
November 01, 2019
Cosmos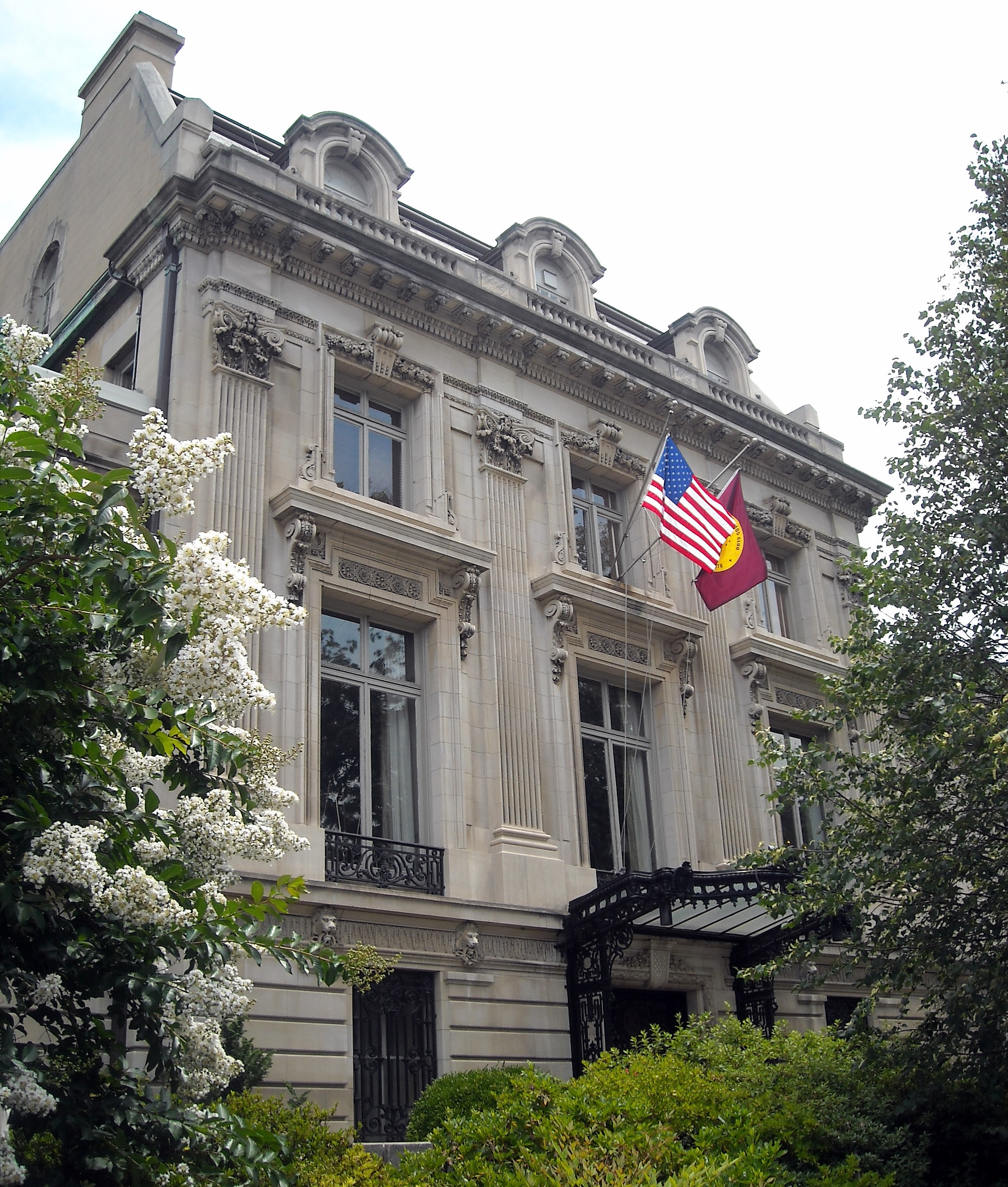 ‪The Cosmos Club. My grandfather's retreat. The scene of my wedding. The place of definitions. You needed way more than money to get in here. Way. Thanks, Grandpop. I still miss you. I'm still trying to get it right. I will. ‬
Posted by JD Hull at 11:38 PM | Comments (0)
October 30, 2019
John Quidor, 1858: Headless Horseman Pursuing Ichabod Crane.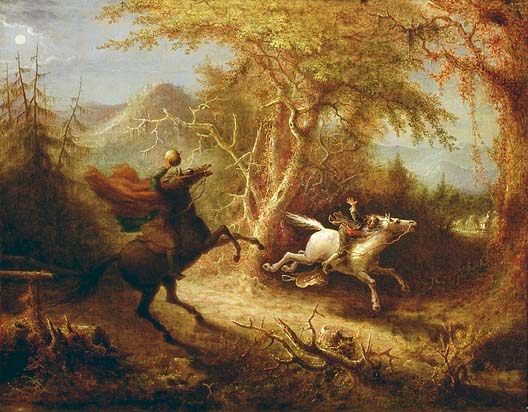 The Headless Horseman Pursuing Ichabod Crane, 1858, by John Quidor (1801-1881) Smithsonian, Washington, D.C.

Posted by JD Hull at 01:00 PM | Comments (1) | TrackBack
January 04, 2018
Cummer.
I've mentioned the small but elegant Cummer Art Museum and Gardens here sporadically, usually in connection with a particularly famous piece in its admired collection. Other times you saw older photos of its founders taken in the early 1900s. I'll give the Cummer its due at some point.
For now? The Cummer was once the home of my mother's Aunt Nina Holden Cummer in central Jacksonville, Florida. It was built in 1904 by Nina and her husband Arthur on 2.5 acres on the St. Johns River. The couple began buying art almost immediately after moving in. Arthur died in 1943. After his death, Nina continued the acquisitions, slowly and studiously expanding and diversifying the collection. Parts of it now date back to 2000 BC.
"Aunt Nina" lived at what is now the Museum until her death in 1957. My parents spent the night before their wedding here in July 1950. There are now some 6000 objects in the collection. The gardens date back to the original gardens built to complement the house. The Cummer continues to grow its collection. It attracts about 130,000 visitors a year.
Posted by JD Hull at 09:15 AM | Comments (0)
August 27, 2017
Does Religion Oversimplify Real Life?
Good Sunday morning--and Query:
1. I believe in a God or gods or some "oversoul" and that there is something eternal and infinite about each human being. I always have.
2. But I don't believe in organized faith or religion. In the case of many--no, not all--people, I think faith keeps them from observing, thinking and learning, and often gets used to sidestep and avoid the marvelous/awful complexity of the Real World.
3. Do some--no, not all--followers of established religions (any religion) either consciously or unconsciously use their religion or faith and its teachings as a way to prevent real growing "first-hand" as a human being?
4. Does organized religion and faith--again, for some, not all--not only simplify things and bring order to life but also serve as a kind of default substitute for exploring, thinking and learning about the actual world around them so that they no longer need to explore, think and learn on their own? So that life is more "scripted" and easier for them?
Do religion and faith oversimplify Real Life and make us lazy and not curious?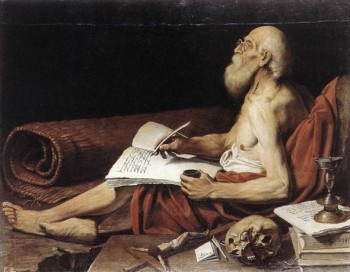 Saint Jerome translating Latin Bible, late 4th century. Leonello Spada, 1610. Galleria Nazionale d'Arte Antica, Rome. In memory of my late Aldeburgh friend poet, author, professor and translator Herbert "Bertie" Lomas (1924-2011).
Posted by JD Hull at 11:27 PM | Comments (0)
March 20, 2016
Happy Spring, all you Druids out there.
Today, Sunday March 20th, is the Spring Equinox for 2016. Also called the Vernal Equinox, it's an astronomical event in which the plane of Earth's equator passes through the center of the earth's Sun. On this date, day and night are of approximately equal duration all over the planet. The Equinox also marks the first day of Spring, and the start of the time of year to revel in and celebrate Rebirth and Renewal, observed in most Western religions and cultures this time of year. Christianity, Judaism and a number of forms of Paganism of course have their own versions of celebrating Spring. See in todays' Sunday Express (UK) all ye need to know about the Equinox. Below: Shooting cherry blossoms, Washington, D.C., April 7, 1922 (LOC photo). Peak blossom time in 2016 will occur this week, March 23-24.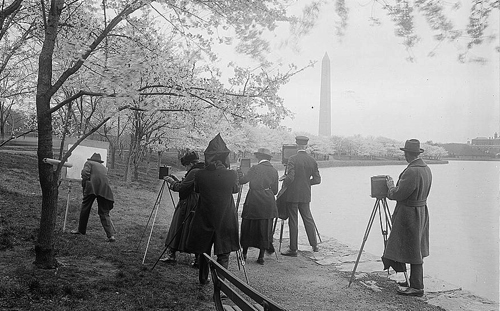 Posted by JD Hull at 03:27 PM | Comments (0)