« One possible business model: Choose your clients. Research them. Snipe. | Main | China in Africa: Is China putting the hurt on Africa's free press? »
May 10, 2012
What do GCs, CEOs and savvy clients want from a law firm?
1. Quarterbacks. Not mechanics and generic dweebs.
2. Value. Not reduced rates.
3. Verve. Not risk aversion.
4. Straight Talk. Not lawyer-accountant wank-speak.
5. Sane Writing. No typing with a lisp, either.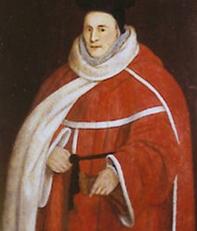 Lord Chief Justice John ("Pompous") Popham, 1603.
Posted by Holden Oliver (Kitzbühel Desk) at May 10, 2012 01:00 AM
Comments
Post a comment