« Anyway, a Spanish CFO, a Finnish tax lawyer and a real moody Hungarian CEO walk into this Amsterdam coffee shop together at 7:30 AM. | Main | Heavenly Creatures: Women of The Netherlands. So what's the deal with Dutch males? »
October 02, 2013
Lawyers Aren't Royalty: See Rule 9 in our 12-Step Program for the Service-Challenged.
If you think "returning phone calls promptly" and "keeping the client informed" is a big deal, you are flirting with mediocrity. Get standards that work, make money and keep great clients coming back. See Rule 9 in our 12 step program for The Service-Challenged: "Be There For Clients 24/7".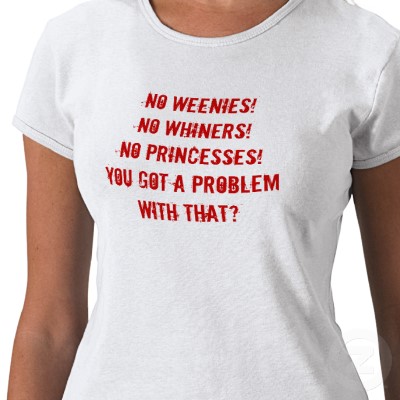 T-shirt by MadLizzy.
Posted by JD Hull at October 2, 2013 11:59 PM
Comments
Post a comment