« Speaking of Lafayette Park: Rep. Daniel Sickles was a Far-Out Mother. | Main | Mr. Franken of Minnesota: All Couples Good Enough, Smart Enough, Equitable Enough. »
July 20, 2011
Today, Yesterday, Los Angeles: Pitches, Dreams, Log Lines, Drive & Money.
Alien, 1979, directed by Ridley Scott: "Jaws" in outer space.
Stills, 1989, novel by Samuel Hazo: Years after a celebrated war photographer loses his young wife to a stray bullet in Lebanon, disappears, and is presumed dead, he surfaces in Manhattan, and meets a young woman making a documentary about his life and work.
The Wizard of Oz, 1939, directed by Victor Fleming: Transported to a surreal landscape, a young girl kills the first woman she meets, then teams up with three complete strangers to kill again.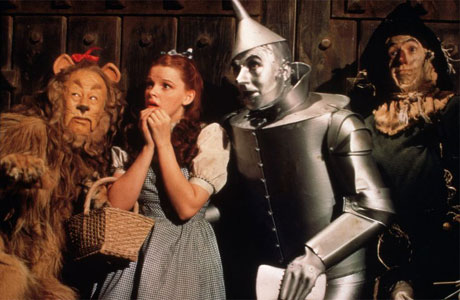 Posted by JD Hull at July 20, 2011 11:00 PM
Comments
Post a comment