« Begging for Billions, America and the Bankruptcy Code. | Main | The fourth Senator Kennedy? »
December 05, 2008
Update: Take this to the ABA polls with you.
Re: the ABA Journal Blawg 100 voting, here are just a few of the blogs we know well and know are first-rate. Sorry if we left anyone out, and we may revise our short list soon.
Do vote for China Law Blog, Canada's FP Legal Post, Simple Justice, TaxProf Blog, Deliberations, and Real Lawyers Have Blogs.
And, even though it's in the same category--"Careers"--as What About Clients?, we strongly urge you to vote for Jordan Furlong's Canada-based Law21 for its outstanding contribution in 2008 (its first year) to the discussion of "what's next" for this profession. On the strength of Jordan's commentary alone, perceptive and often visionary, Law21 deserves your attention and vote.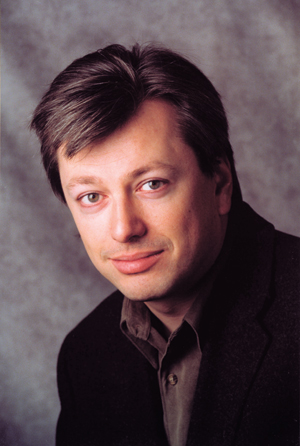 Jordan Furlong of Law21
Brit Wit. Speaking of non-U.S. sites, two very great London blogs didn't make the ABA Journal "100" list for reasons which may be good ones but presently escape me and about 350,000 others. If there's a way to do write-in votes for the lyrical and erudite Charon QC, and for the dangerously insane but way-fun barrister GeekLawyer, please do that. Both gentlemen burst with fine writing and ideas, do the best podcasts you'll hear, and have been blogging since perhaps the late 1950s. They are each Brit-quirky out the wazoo.
Besides, the Journal should not want GeekLawyer as an enemy. No one does. See, e.g., Blawg Review #166. In early September, on my way to Kent and Zurich, I finally met with him in London, near the Marble Arch, for an hour or so. There is something wrong with him.
Major Class. Finally, there's another "write-in" we should all do for a consistently worthwhile and class U.S. site. It's by a lawyer who can think, feel, live, write, write about writing, and listen to all the music: Ray Ward's Minor Wisdom. Category/award: Best Site by a Lawyer-Renaissance Man Aiming to Make His Life a Work of Art. See also Ray's the (new) legal writer. And visit New Orleans.
Posted by JD Hull at December 5, 2008 11:59 PM
Comments
Dan
Can you recommend a good lawyer who'll act for me against the ABA? This is clear Limeyism - it cannot stand.
They'll need to work pro-bono because although I have plenty of money I need to keep it for mead and hookers.
Posted by: Geeklawyer at December 5, 2008 03:41 AM
Dan, my sincere thanks for your recommendation and very kind words -- coming from you, they mean a tremendous amount! I'm in the process of following Susan Cartier Liebel's lead with a Top Ten Law Blog list of my own, and WAC? is featuring prominently. Thanks again!
Jordan
Posted by: Jordan Furlong at December 5, 2008 09:13 AM
Post a comment
Thanks for signing in, . Now you can comment. (sign out)
(If you haven't left a comment here before, you may need to be approved by the site owner before your comment will appear. Until then, it won't appear on the entry. Thanks for waiting.)