« WAC Special: Raising the Bar--A Second Season Preview | Main | The Economist: On the Public Debt »
June 09, 2009
Supreme Court's Massey Coal recusal decision: 5-4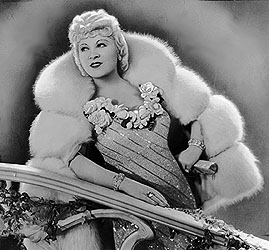 Is that an elected state judge in your pocket? Or are you just happy to see me?
Quick and dirty re: elected state judges and campaign money. We've followed and written a lot on this U.S. Supreme Court case about an elected state supreme court judge and campaign money recipient who failed to disqualify himself in arguably suspect circumstances. The Court ruled on Monday that a West Virginia judge should indeed have disqualified himself from hearing an appeal of a $50 million jury verdict against an a coal company because its CEO had been a major campaign donor. WAC? thinks that the popular election of state judges--permitted in some aspect in a clear majority of the states--give the appearance of justice being "for sale". Elected judges can be especially for "bad" for good clients who do business all over the U.S. and the world.
And, of course, for business defendants who have no substantial ties to a state forum, and no jurisdictional recourse to a federal court. We are genuinely concerned about the issue--and often write about it with a mix of frustration and optimism. We simply believe that state systems that select judges via popular elections are something America outgrew over a century ago--and that such regimes, in the states that have them, set a bad example for the rest of the world. Although WAC? likes the result in Massey Coal, we're a bit surprised the vote was 5-4 to require recusal of the judge in question. More when we can get to it. In the meantime, see the Slip Opinion in the June 8 decision in Caperton v. Massey Coal, Inc. See also WSJ Law Blog, which cheered us up in yesterday's "Massey Coal Ruling Getting Thumbs Up in Judicial Circles".
Posted by JD Hull at June 9, 2009 11:59 PM
Comments
Dan:
I agree, in general, with most of your sentiments on this subject. Nevertheless, I share your sense of optimism and frustration.
My optimism is from the fact that there are a lot of good judges out there, both at the federal and state level, and there are also a lot of good people who would like to be a judge at either level.
What is a good judge? To me, it's pretty simple: (1) someone who treats counsel and litigants with a measure of respect (but controls the court); (2) someone who tries to apply the law fairly to both sides (not affected by outside influences); and (3) someone who will rule and not sit on a case or a motion forever. This last point can be a real problem, and it never hesitates to amaze me how many people have gotten themselves elected or appointed as a judge, but who just do not want to decide anything!
My frustration is that any existing system we use (at either the state or federal level) has some obvious problems. Judicial elections raise some obvious concerns (the possible influence of money; are the voters really qualified to decide who should be a judge?), but at least carry with it the possibility of voting out someone who is really bad.
Many think the federal system of appointment, essentially for life, is a a good alternative. However, if anyone would dispute that any appointment to the federal bench is less than intensely political, I would argue they are intensely naive. And although federal judges may occasionally get removed for criminal misconduct, they never get removed simply because they are not very good at their job.
I would like to see some sort of a compromise: Perhaps an appointment by the executive from a group chosen by a bipartisan committee of experienced lawyers. Let's not forget that many lawyers are intensely political, and most are somewhat political, even if they do not admit it. That is why the committee needs to be bipartisan instead of pretending to be nonpartisan. And then either term limits (shouldn't fourteen years be enough?) or the opportunity to give someone an up or down vote after a certain period (maybe four to six years), or perhaps both.
I know it would requires a constitutional amendment at the federal level, and probably in many states, but, hey, a guy can dream, can't he?
Posted by: John Watkins at June 9, 2009 01:08 PM
John: You're right about some things. Sure, the cure here could be worse than the illness.
In the merit selection bias I and others have, we forget that not every federal judge is Jerome Frank or Pierre Leval.
And one big problem: what if insular state government committees doing merit selections started turning out "worse" judges than elections do? Sure, it could happen.
Still, I think federal judges--there are only about 870 of them, and less than 700 district (trial) judges--are by and large better and safer for business clients. Will try harder to get the law right. A bit smarter, frankly. Also: there's NO reelection issue and NO campaign $ to play on their worst instincts and flaws.
But I would still take my chances with true merit-based selection at a state level than with any state election regimes. We have all become better than that. An elected judiciary is beneath Americans. In the meantime, let's get the great state jurists into the Bigs (help them get federal gigs). Rather have all the good eggs in that basket.
Posted by: Hull at June 10, 2009 07:46 PM
Post a comment