« IP Monitoring and Lobbying: Our Kind of Better Mousetrap. | Main | If you believe in Ed., maybe he won't die. »
February 24, 2009
Is that an elected state judge in your pocket?
Or you just hugely happy? In The National Law Journal by Marcia Coyle: "Study finds strong relationship between campaign contributions and decisions by state Supreme Court judges". Who would have thought it? You'll see lots of coverage on this issue as the time nears for U.S. Supreme Court to hear arguments in the Massey Coal case on March 3.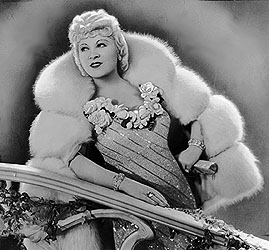 Posted by Holden Oliver (Kitzbühel Desk) at February 24, 2009 03:59 PM
Comments
I live in a state where judges are elected at all level except municipal. I can't imagine it being otherwise. The elections are an important check on judicial behavior. Any one can hold the judge accountable in the next election by supporting his or her opponent.
Posted by: Ferry County Attorney at February 21, 2009 06:28 PM
Thanks--we've heard that from some fine lawyers we respect. But we think elections system taint good state judges before they write their first opinion. It just looks bad--gives American justice that "on sale at the bowling alley" image. I'd like to see much savvier, smarter and, frankly, classier people on the state benches. Popular elections just don't attract the bench I seek: good campaigners and managers but hardly the folks I want reading my brief and research on a subject the least bit complex. (Maybe business/chancery courts are the answer there.)
My firm's clients are larger businesses based, well, wherever they are based. Generally, they loathe (i.e., both look down on and fear) state courts. So do their "foreign" and often more scholarship-driven lawyers. The perception is that having good facts and good law, or being an excellent lawyer, is simply not very important in many state courts--but that politics and relationships are. Good clients deserve better jurists who follow the law and understand that lawyers come from all states to practice before them. We'd get much better and more worldly state judges if they were selected on merit.
My smart Coif friends who would make fine judges don't want to be associated with any election process of any kind. So they lean toward teaching law, or the much smaller federal bench, where the selection process both seems (1) to work well (with a few glaring exceptions) and (2) to mean something. Being good at getting elected, and being a good judge with a zeal and talent for scholarship, are two different skill sets. Two different personality types that you rarely see in one person. Let's drink, go out to dinner, chase women and market our firms with those from the first group--but entrust our property and freedom to the latter.
Posted by: Hull at February 22, 2009 12:01 AM
Post a comment
Thanks for signing in, . Now you can comment. (sign out)
(If you haven't left a comment here before, you may need to be approved by the site owner before your comment will appear. Until then, it won't appear on the entry. Thanks for waiting.)